Omar Panosetti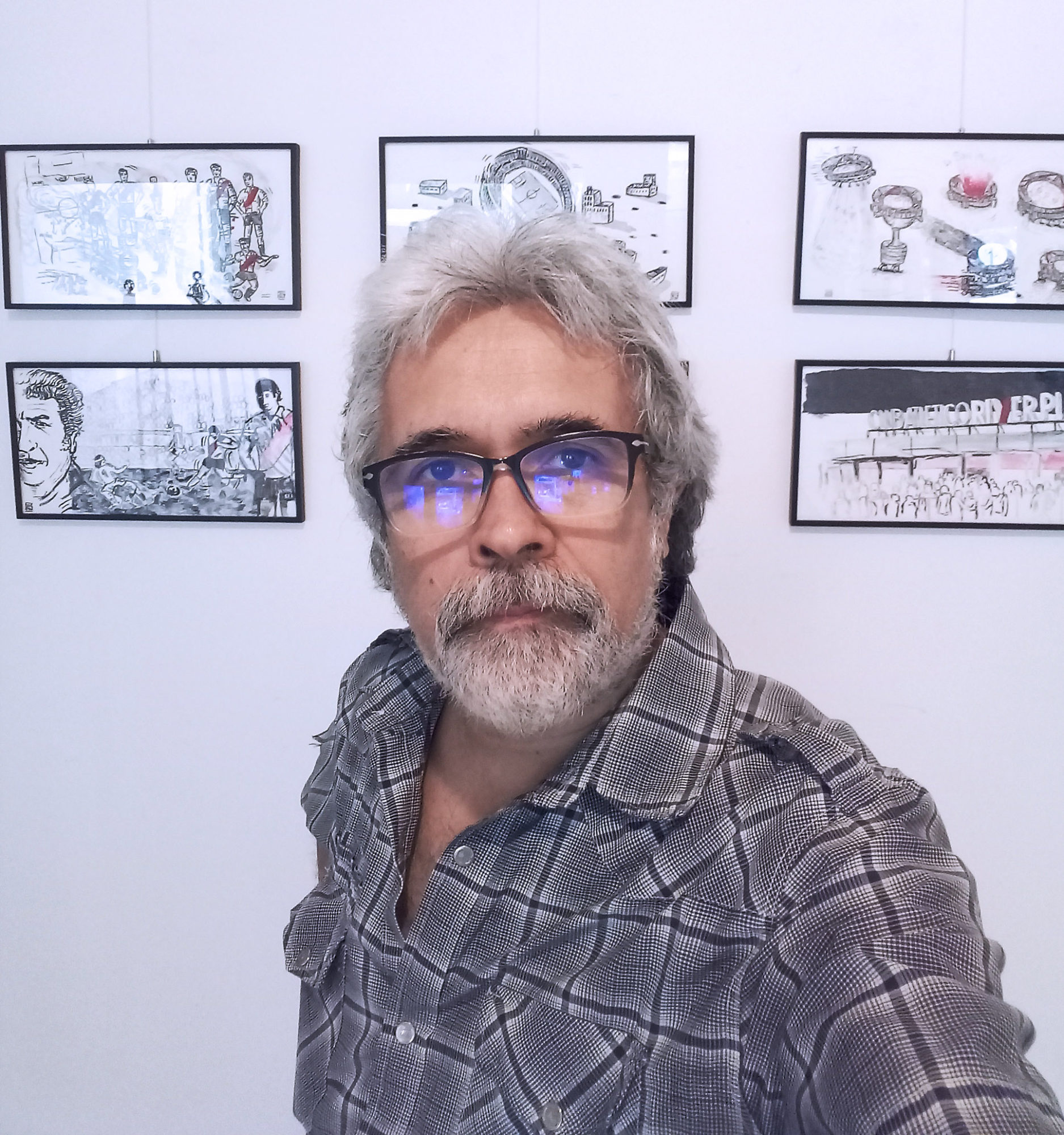 Omar Panosetti is a Visual artist. Illustrator. Teacher.
Some recognitions:
As a visual artist he has been awarded in 2004. With the Grand Prize for Drawing from the National Visual Arts Hall.
2018 he was invited to participate in the Trabucco Drawing Contest. Invited by the National Academy of Fine Arts and obtained the Honorable Mention.
2003- 2nd Prize for Drawing, Manuel Belgrano Municipal Hall of Drawing and Engraving, Bs. As.
He also obtained awards and mentions in different salons and competitions in the country.
Teaching activity.
From 2014 to 2020 he gives a Creative Illustration workshop in Florida, for the Municipality of Vicente Lopéz. He dictates his Drawing and Painting workshop since 2012. He gives a cartoon and illustration workshop for children at the Buenos Ayres Comprehensive School. CABA. Graphic representation techniques in ENET Nº 6 Fernando Fader. Design digital illustration, photoshop, illustrator. He gives mural seminars in different provinces sent by the CFI.
In 2016, he publishes his book "One of those days". Book 200 Years of Jewish Life in Argentina, AMIA 2010.
Since 2008 he works independently both in the field of design and doing illustrations for publishers and agencies.
---