Meet Fellow Sam Sussman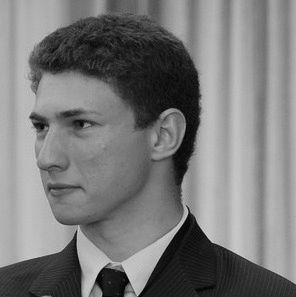 Sam's COVID-19 Haiku:
Oh pastoral spring
Shorn free of obligation
I'd have you again
Sam Sussman is a writer and activist who has lived in Britain, Berlin, and Jerusalem, and now calls New York home. His work has won the BAFTA New Writing Award, the Oxford Review of Books Short Fiction Prize, and been featured at Cannes. He has contributed literary criticism and political essays to the Tel Aviv Review of Books, Haaretz, Dissent, and the Forward, and taught writing seminars in India, South America, and Europe via Oxford Summer Courses.
Sam is also co-founder and director of Extend, an NGO that introduces Israeli and Palestinian human rights leaders to American audiences and has been featured at the United Nations. Sam has published in academic journals on humanitarian intervention, Chinese foreign policy, and American racial politics. He has been a Fellow with the Aydelotte Foundation and the American Middle East Network for Dialogue at Stanford. Sam holds a B.A. in politics, philosophy, and literature with highest honors from Swarthmore College (2013), and an M.Phil in International Relations from Oxford (2017).
An avid traveler, Sam has visited more than forty countries. Highlights of this last covid year include writing a book chapter on Amos Oz, a masked afternoon in the Guggenheim, and many visits to the Bellvale Creamery in his native Hudson Valley, New York. His favorite inanimate objects are kappa maki sushi and scuffed basketballs.
http://www.samevansussman.org/
LABA Project:
'The Brothers Bernstein' tells the story of three brothers estranged by conflicting Jewish identities. Born into middle class freedom in the postwar years, each brother seeks out a distinctly Jewish life: as a novelist, a civil rights lawyer, and an Hasidic rabbi. From New York to Hebron, 'The Brothers Bernstein' is at once a chronicle of conflicting Jewish relationships to religiosity, intermarriage, and Israel-Palestine, and a story of the ineffable conflicts that endure within families.
What is a surprising choice you made this year?
I spent the peak of Covid in Goshen, NY, where I grew up, with my partner and our dog. It was strange to be returned to my hometown with all the apparatus of adult life, but also wonderful and freeing. We went hiking, swimming, and blueberry picking. We had more time with each other than busy city lives allow. It was an unexpected decision, but one of the best I've made.
---