Meet Fellow Rebecca S'manga Frank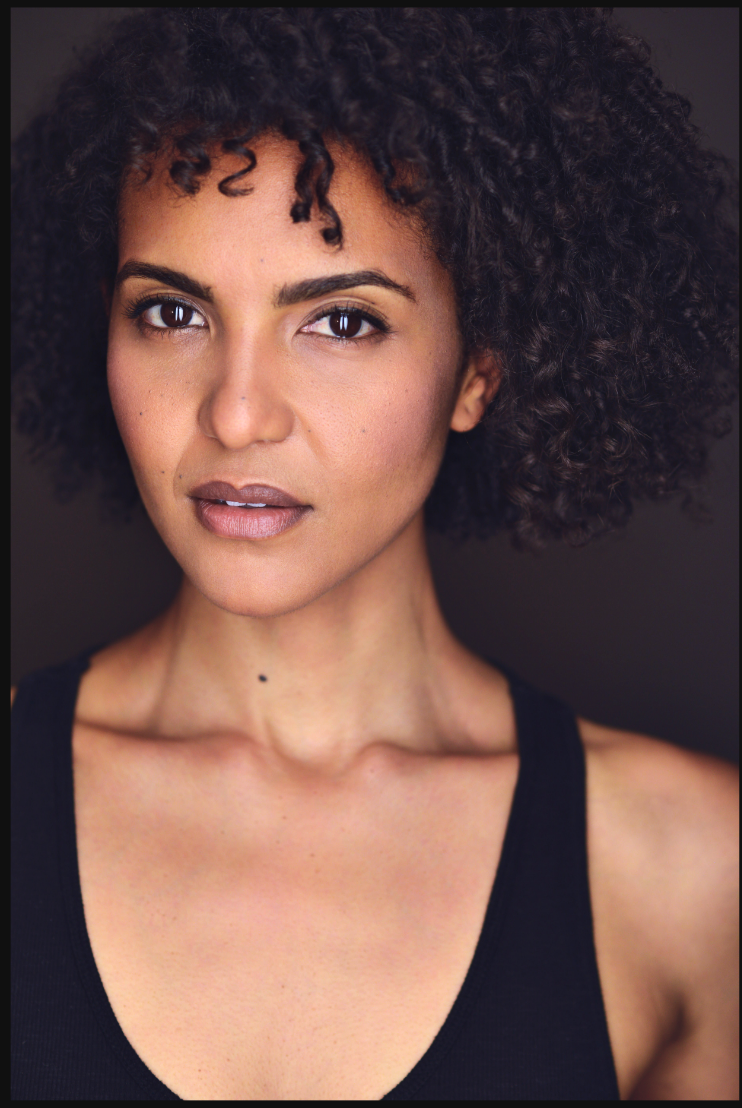 REBECCA'S COVID-19 HAIKU
at my computer
it's gonna feel like dying
Nina Simone sings
Rebecca S'manga Frank is an actor, writer, director and passionate developer of new works in the Theatre Arts.
Most recently she performed as Manke in Paula Vogel's Yiddish musical "Indecent" at the Oregon Shakespeare Festival. Television credits include Elementary (CBS), Prodigal Son (FOX), and an upcoming release on Apple TV. She's worked at Actors Theatre of Louisville Humana Festival, Berkeley Rep, Red Bull Theatre, Sundance Theatre Lab in Morocco, and many off Broadway and regional theaters.
After Covid hit she started writing and performing in new work for Zoom with her theatre company. Society Theatre Co. is a New York, research-based ensemble that works in the joint-stock method.
As a director, Rebecca has worked with New York Theatre Workshop, California Shakespeare Company. In 2018 she returned to Oakland to direct "R+J Oakland," a six-person Romeo and Juliet, performed in a church/downtown art space.
As a writer, she's interested in memory, identity, and spiritual progress. Rebecca writes plays, scripts, essays, and poems. Rebecca holds a B.A. in Creative Writing from Mills College and an MFA from NYU's Graduate Acting program at the Tisch School of the Arts. This summer Rebecca was commissioned by Hillel International to pen "A Psalm for Racial Justice" for the Days of Awe. Rebecca proudly creates work from a deep love of her Swazi and Jewish roots, and is committed to using her work as a force to advocate for the dignity of Black lives.
https://www.rebeccasmangafrank.com/
LABA PROJECT DESCRIPTION
This project will be conversations and interviews with people living in "non-monogamy"; an unfolding of firsthand experiences, and a consultation of Jewish text, with an emphasis on our foremothers.
The exploration of SEX, Love, choosing, and being CHOSEN, will coalesce into a collection of monologues: "The Non Monogamy Monologues" …an Eve's first bite…
WHAT IS A SURPRISING CHOICE YOU MADE THIS PAST YEAR?
Early into quarantine I brought an old Jewish Orange to life (on Instagram). She gives advice and talks about Jewish things, like Food.
Pandemic Orange:
https://www.instagram.com/tv/B-PRh8wj1-t/?utm_source=ig_web_copy_link
Also, I gave up my New York apartment and moved with my partner (temporarily) to Tulsa, Oklahoma to follow love and write about the place ethnographically with a whole lot of Zora Neale Hurston vibes.
One surprise: it snows in Tulsa, and it's generally colder than you might think.
One not surprise: It's just as cold on a subatomic level, 100 years past a racial massacre as you might think.
---