Meet Fellow Rachel Fox Joravsky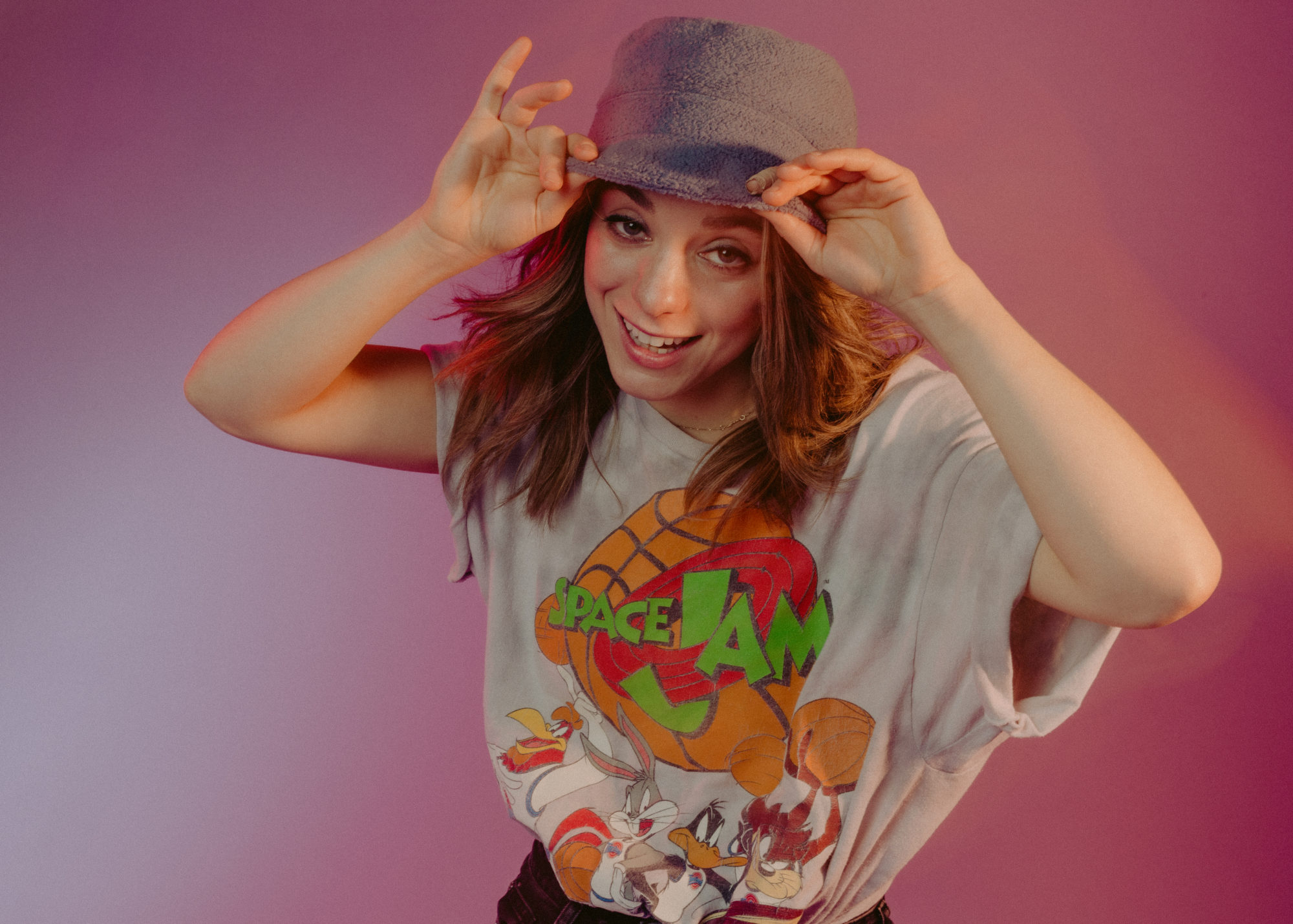 RACHEL'S COVID-19 HAIKU
I eat to live and
Live to eat and never wear
Jeans anymore, sad!
Rachel Joravsky is a queer comedian and Jewish educator based in Brooklyn. Originally from Chicago, she moved to NYC 10 years ago to study Dramatic Writing with a minor in Spanish, at NYU's Tisch. At Tisch, Rachel performed and wrote for Hammerkatz, NYU's premiere sketch comedy group and also did improv at the Upright Citizen Brigade Theater.
Rachel's comedy has been featured on Comedy Central, MTV, Refinery 29, BET, Above Average, Manhattan News Network's Chris Gethard Presents, Late Night with Jimmy Fallon and more. She's written for publications like Reductress and The Forward, as well as the Story Pirates Podcast — a comedy podcast for kids.
Rachel wrote, produced and starred in a solo narrative sketch show called Rachel Joravsky is a Thirsty White Ally. The show ran for two years and sold out theaters in Chicago, Brooklyn and LA. It garnered praise from TimeOut NY, the Chicago Reader, the Chicago Sun Times and more. Additionally, Rachel is a house performer at Union Hall where she hosts the stand up show ThatShitRay with Rachel Pegram, and performs with Union Hall's house sketch group, Lo-Fi NYC. She also hosts the comedy podcast Ain't Nobody Checkin For Me with her co-host Cody Wilkins.
As a Jewish educator, Rachel uses comedy and theater arts to interpret Jewish texts and sensibilities, helping her students to create their own sketch comedy theater pieces. She brings a comedic and social justice pedagogy to Jewish education.
LABA PROJECT DESCRIPTION
"Welcome my straight, Christian brethren to Rachel Joravsky is your Gay Godless Rabbi, an interdisciplinary comedy experience that fuses standup, sketch comedy and narrative shorts for a night of gay, Jewish conversion. You will arrive Christian and straight, but leave as newly minted gay Semites. Together, we will emerge from the catacombs of our ancestral closets."
Gay Godless Rabbi (GGR) is a one-woman-show about Rachel Joravsky's very damaged yet perseverant gay/Jewish lineage. The show centers on the highly anticipated arrival of "Rabbi Rachel," who will be converting the audience to Jewish Gaydom or Gay Judaism, whichever they prefer. Along the way we meet a series of characters including but not limited to Chava Rosh-Schneider, a scammy rent-a-rabbi who can convert you in a New York minute, Sylvie Brit-Silver, a SUPER political teen who's NOT GONNA TAKE IT ANYMORE and Laurie Feinstein Challah, a wealthy financier with many many lovers.
Lastly there is Rachel Joravsky, who seeks an answer to the following question: if Jews are considered a "chosen people" by a god that may or may not exist, then is queerness just as chosen as Jewishness? The answer takes us on journey through the messy, multi-faceted nature of identity.
WHAT IS A SURPRISING CHOICE YOU MADE THIS PAST YEAR?
This year I got really into dog training. In fact now I own three clickers. One in blue, one in orange, one in red. I also have a food pouch which I keep clipped around my waist whenever I take my dog out. It makes my winter coat cinch in a really unfortunate way. That being said, my dog's behavior has never been better!
---