Meet Fellow Mindy Pfeffer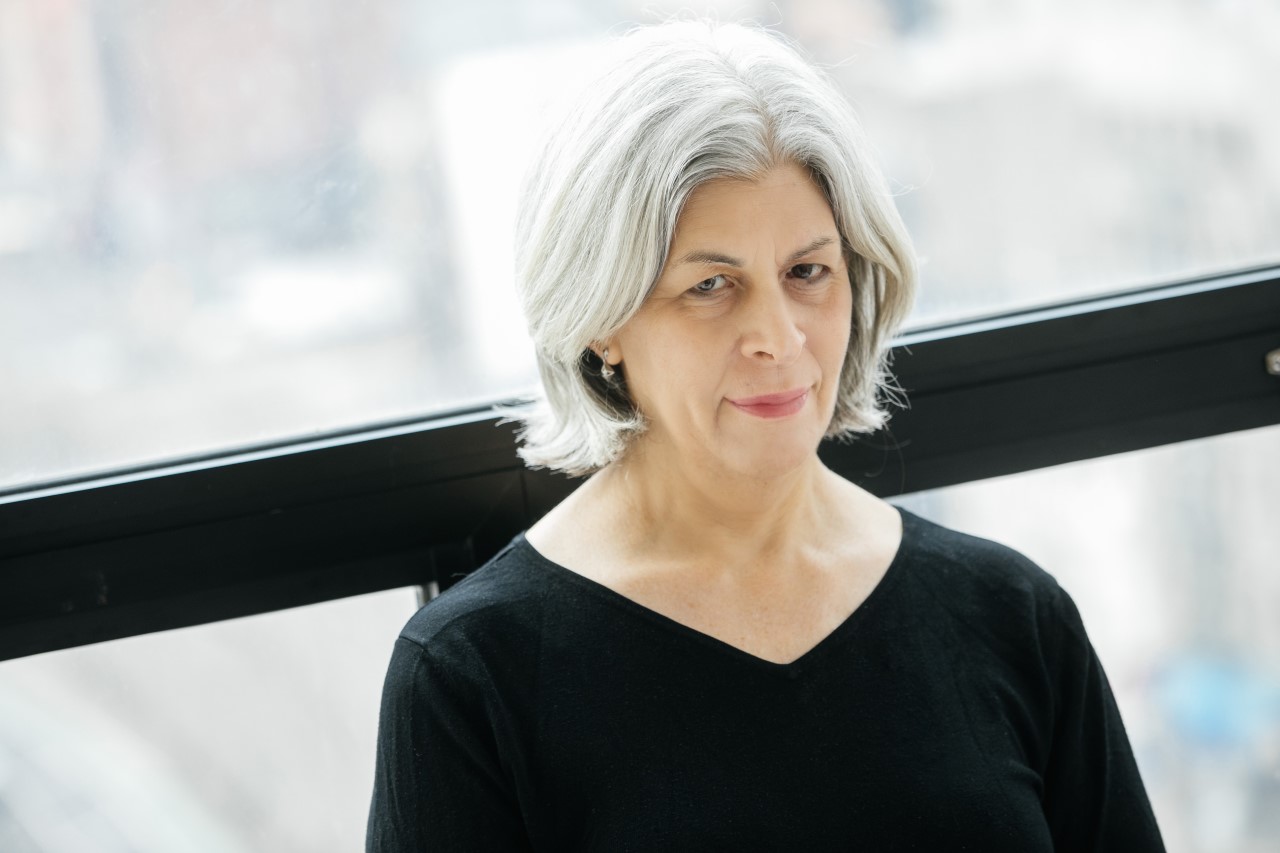 Mindy's COVID-19 Haiku
City, empty gray streets
New Year: hat gloves mask hope
Sun peeks out from clouds
Mindy Pfeffer is an actor/playwright/solo performer/teaching artist based in NYC. She has appeared in over 60 plays in NYC and regionally. Favorite roles include Titania in Midsummer Night's Dream, Ma Joad in The Grapes of Wrath, and Dabby in Our Country's Good. Her full-length and one-act plays have been produced at the Woodstock Fringe Festival, Ensemble Studio Theatre, 29th Street Repertory Company, and on the Coney Island Boardwalk (!). Mindy's recent solo play There's Iron in Your Future was seen in NYC at the Estrogenius Sola Voce Festival, IRT Theater, and the New York Road Runners RUNCENTER. She's also performed There's Iron in Your Future at several USA Fringe Festivals. Mindy currently works as Executive Director and teaching artist with NYC Kids Project, a social justice arts-in-education company using puppetry and theatre to teach about empathy and inclusion. Mindy's awards include three NYSCA Decentralization Grants for creating new theatre work, two travel grants from the L'Arche Foundation to teach puppetry and theatre in Poland, and a "Best Performance" award from Pittsburgh Fringe. She holds a BFA in theatre from Syracuse University, trains with the SITI company, and has studied playwriting with Marsha Norman and Arthur Giron. She is a member of Honor Roll! (an advocacy and action group for women+ playwrights over 40), Actors Equity Association, the Dramatists Guild, and the Woodstock Fringe Festival Playwrights Unit.
https://www.mindypearlpfeffer.com/
LABA Project:
How do we re-build a nation that seems broken and make it home for all? That's too big a question for any one story, any artistic creation, to answer. But as an American artist it's where I need to start. Right now. Sadly, it seems to me that the very fabric of our existence as a democracy is being torn apart. Some of our citizens are choosing intolerance, hatred of others, and violence. As I write this (January 2021) our country is gripped in the throes of unmitigated grief, externally, internally… Social unrest… a pandemic… The supposedly unimaginable, never-could-happen-here, has happened. The home of our democracy, the Capitol building, was violated. "Camp Auschwitz" t-shirts were worn. Why did this happen? How could this happen? I want to understand. I need to explore.
Several years ago, I was lucky enough to travel to Krakow, Poland to teach and perform. While there I visited the Jewish cemetery and saw the grave for someone named Maria Pfeffer. Could she be a long-lost relative? I did some research, and, while I didn't find out if we were related, I did find a story I knew I had to tell. After a beating at the hands of Nazis, Maria Pfeffer's father chose to heal emotionally and maintain his personal dignity by spending a year reading Shakespeare and not speaking. Maria (a young girl during the war) grew up to become one of Poland's leading family therapists (see this link https://tinyurl.com/y49sbeh5 for the full story).
We need to choose healing, as a nation, as individuals. We need to look back, historically. The Holocaust was not so very long ago. We need to look forward too. Our future demands it.
I plan on creating a piece of theatre using my experience of living through this time in history along with events from the past, Maria Pfeffer's story, stories of my own family and others from the Holocaust, telling a story of people choosing to make a better world.
What is a surprising choice you made this past year?
The past year has been so upside-down that very little I've done has been surprising – or, conversely, it's all surprising. BUT! One thing that stands out: Over the past few months, I've been watching the Marvel superhero/Avengers movies. All of them. In chronological order (as in, when the stories took place in time, not when the movies were released). With my mother, who's 86. The pandemic has allowed me to spend more time with her (safely!) – and – despite our shared love of PBS "Masterpiece" type programs, and our mutual dislike of things blowing up and people being crushed, dismembered, blown sky-high, the Marvel movies have brought an unexpected sense of comfort and fun. The storytelling and acting is delightful, for the most part. It's clear what and who is GOOD and what and who is EVIL. (The few exceptions have been delicious.) And the chance to escape for a little while, to get engrossed in a story, to have one's imagination engaged in larger-than-life happenings has been just we both needed in a time of wild uncertainty.
---