Meet Fellow Charles Gershman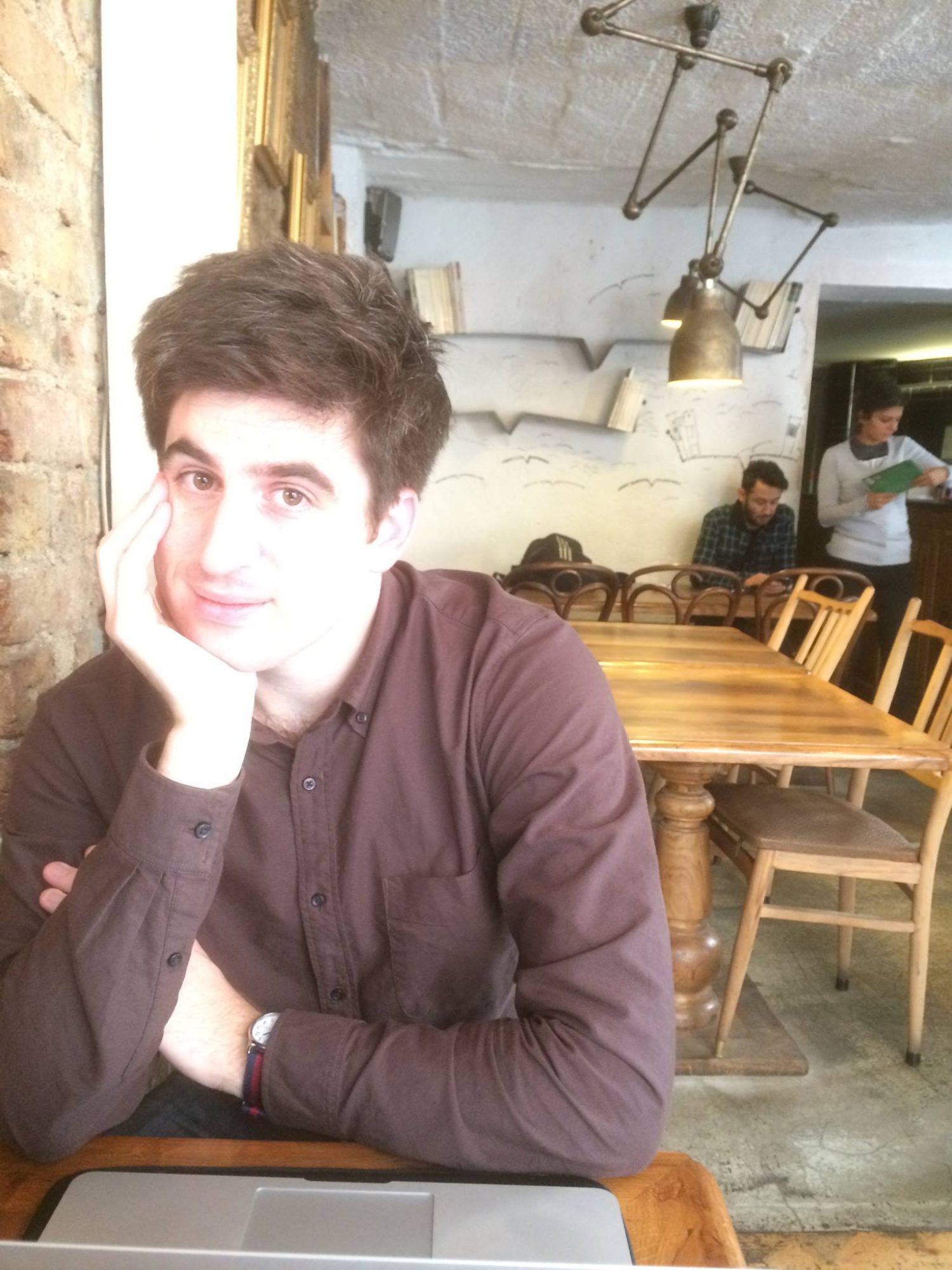 Charles Gershman is a Midwest-raised playwright/screenwriter, a 2018-2019 Dramatists Guild Foundation Playwriting Fellow, and a 2019 Chesley/Bumbalo Playwriting Award winner. Through the DGF Fellows Program, he is developing a play called Stopover, about a modern family and their foster teen. Other plays include Quik-Mart (NYU-Tisch Chair's Award), The Waiting Game (59E59 Theaters), and Free & Proud (London's Theatre503, Assembly Festival / Edinburgh Fringe, 'One of 10 queer shows to see in town' – London Evening Standard). Free & Proud is published by Oberon Books. Upcoming projects include a residency with the Helene Wurlitzer Foundation of New Mexico and a UK production of his new solo show IvankaPlay. His work has been seen at / supported by The Lark Play Development Center, the Helene Wurlitzer Foundation, the Dramatists Guild Foundation, Theatre503, PlayPenn, The Playwrights' Center, the John F. Kennedy Center for the Performing Arts, LaMaMa ETC, 59E59 Theaters, Primary Stages, NYU-Tisch School of the Arts, and Dixon Place, among others. Before becoming a playwright, he was a science writer.
LABA PROJECT
My project is tentatively called 'A Poetics of Nudity According to the Rabbis.' It explores nudity in Jewish texts and in commentary by rabbis and scholars on those texts. When and why is nudity funny? When and why is nudity unfunny? Where is the line drawn between comedy and discomfort? And what is theatrical about what the rabbis had to say about this? This project aims to dive into the literature to distill the ways Jewish thinkers have linked comedy and nudity. And then I want to use this research to begin writing a play that makes use of this interrogation. I am interested in crafting something that feels fresh and contemporary despite being tied to old religious texts. So as the project moves from the research phase into the creation phrase, I will be thinking about contemporary approaches to storytelling, and exploring the connections between what I uncover in my research and our contemporary world today.
LABA is a unique fellowship. What drew you to apply?
I was raised in a reform Jewish household and went through the rituals of Saturday school and a Bar Mitzvah with little appreciation for what I was learning. I remember being in our rowdy Saturday class at our St. Louis synagogue and taking a bible and placing it on the sill of an open window–we took turns poking it until someone made it fall out. In college I flirted with both the idea of Christian baptism and Talmud study. While not observant today, I was very excited about the opportunity to dive into the texts that are the backbone of my religious heritage—to return to an examination of aspects of Judaism all these years later. And to do so as a playwright who's constantly looking for hints of the theatrical in everyday life.
What is your favorite East Village spot?
Veselka.
What is the worst thing that ever made you laugh?
When I was nine years old my bike was stolen and my family and I went to juvenile court where I could stand trial against the accused thiefs. In a holding room before the trial, my mother and I lost it. We had a joint laughing fit. There was nothing funny whatsoever. Juvenile court is terrible.
---