Meet Fellow Ari Wolff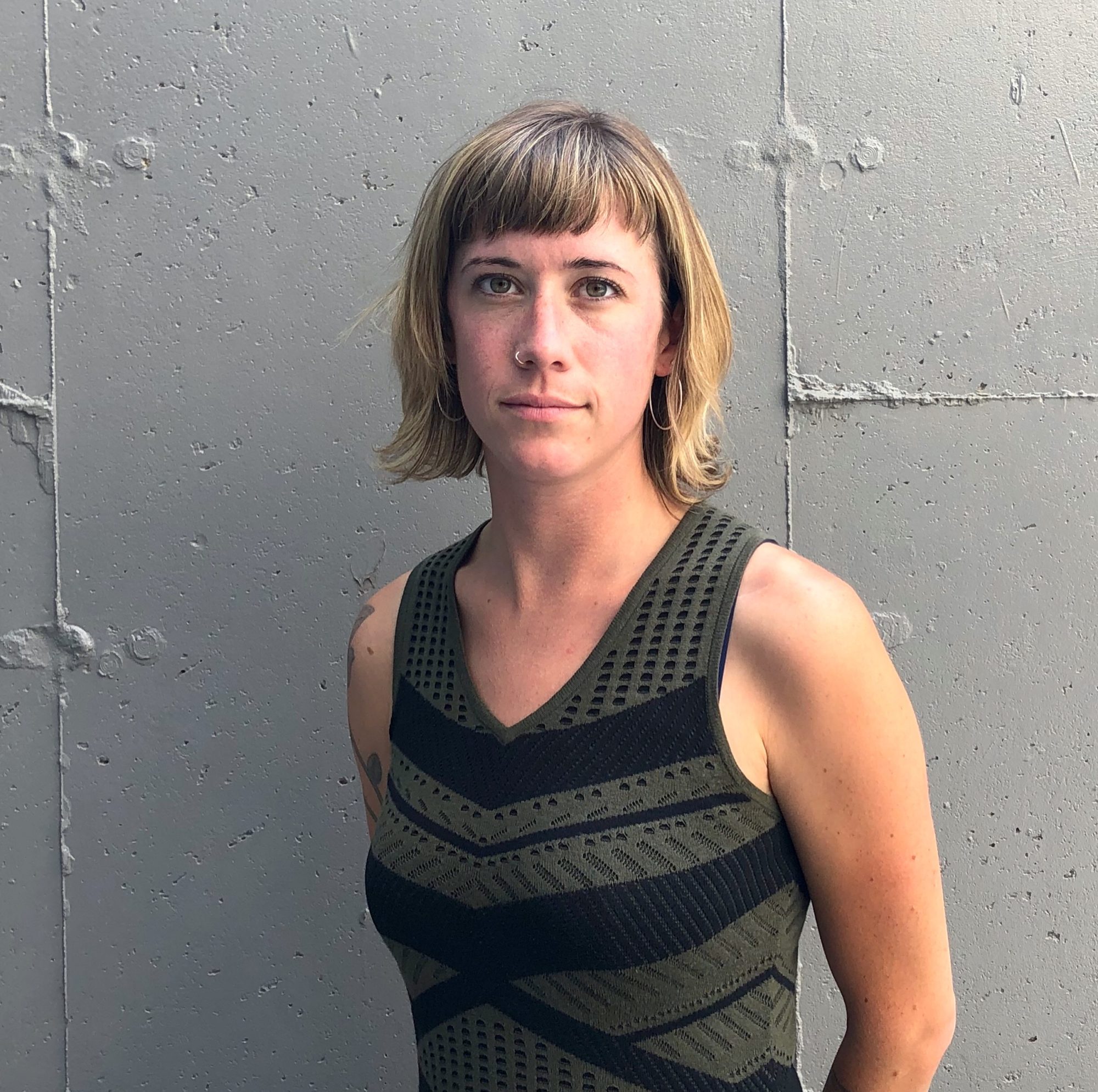 Ari Wolff is a Berkshire County-based poet, visual artist and educator. She graduated from the New School with a B.A. in Arts In Context: Visual Arts and Poetry in 2013. Ari has worked as a teaching artist across age ranges, designed curricula for after-school programs and summer camps and managed community arts projects. She currently serves as a visual art teacher at Berkshire Country Day School and the Liberi School and as a teaching poet with The Mastheads. Ari also serves as a board and accountability member with BRIDGE, a Berkshire-based grassroots organization focused on creating racial and social justice and equity. Ari's work has appeared or is forthcoming in: The Offing, Vinyl Poetry, Lime Hawk, Hinchas de Poesia, Tinderbox and Whiskey Island, among other places. Her artwork has been included in shows at Collar Works and Para//el Performance Lab and Glasshouse.
LABA PROJECT
My project is a multi-media poetic re-visioning/rewriting of the Jewish folklore, the Wise Fools of Chelm. It will be a part-research, part-invention rendering and exploration of tales, resulting in a hybrid text with visual components and a workshop for children. I am thinking about the primary direction as the retelling of folklore from Chelm, in a multi-gendered setting with bits of historical context and poetry. I plan to begin with the research phase, reading various translations, theories, and histories of the Wise Fools of Chelm, taking process notes. Then I will move to editing and assembling, generating images and adding or removing bits of text and integrating feedback. From there, I will think about what a workshop for children or young people could look like. The final piece will be presenting the texts (both the students' creation and mine) in a small book form, exploded book, and/or through a staged reading. I try to let questions drive my work. For this project, I am asking: how do Jewish values and aesthetics play into the way we tell stories? If this particular set of stories have served as a capsule for Yiddish culture and Jewish humor, how do we understand their origins and how they have changed over time? What does it mean to be a "fool"? And a larger scale: how does folklore operate? Who does it belong to? Who gets to say something is "Jewish" and what does that mean? What wisdom do these tales (and/or other folklore) have to teach us in 2019, regardless of our religious or ethnic identities?
LABA is a unique fellowship. What drew you to apply?
I am interested in investigating and unpacking what it means to be a Jewish person/artist/teaching artist and serve/connect with a wide and diverse audience. I love to read, study, argue and turn things over as a way of learning. This fellowship feels like an excellent convergence of those elements as well as an opportunity to build community and make things in a supported space.
What is your favorite East Village spot?
It used to be Lula's Sweet Apothecary! At this point, probably Beauty Bar or Caracas.
What is the worst thing that ever made you laugh?
Oh! I think probably seeing my friend's kid run into a glass door …
---