LABAlive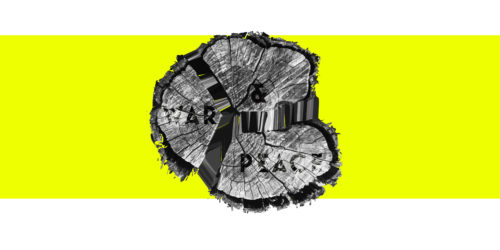 Explore WAR & PEACE this season at LABAlive WAR & PEACE: TWO.  Inspired by ancient Jewish text, our first presenting Fellows will present their new work in an evening of art, drinks, and celebration. Featuring Fellows Amy Handelsman, Tal Gur, and Jacob Siegel.
AMY HANDELSMAN // LITERARY
LOVE BY TKO: Life Lessons in the Ring (theatrical excerpts from my memoir)
In which connections are made between boxing training, Torah study and romance, with world-class boxer Yuri Foreman, a middleweight champ and ordained rabbi.
TAL GUR // THEATER
the tip of the melting iceberg
Meir Gur, a colonel in in the Israeli Air Force reserve is heading on a special combat mission far away from home. The mission gets a shift where vibrations of history, family and future surrounds the plane.
JACOB SIEGEL // LITERATURE
4711 Dreams of Jihad
Nick Dunman, 29, a semi-pro player of the popular video game Supreme Destroyer lives at home with his parents and dreams of running away to join a war; any war. What Nick doesn't know is that Supreme Destroyer is more than a game—it's a virtual laboratory for corporations to test new psychometric algorithms, a forum for jihadists to communicate, and an arena for government surveillance and military recruiting. When federal agents break down his door, Nick finds his life on the line and has to push to the outer limits of the game and decide which reality he'll serve.

General Admission: $20 presale/ $25 at door
Running Time: TBD
No Intermission
---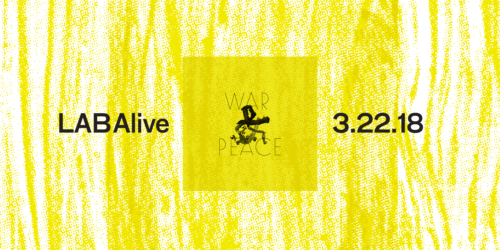 LABAlive is your chance to experience our fellows Tal Beery, Jess Honovich, and Brandon Woolf's creative process on this year's theme, WAR & PEACE, with a teaching by Tablet Magazine's Liel Leibovitz. Reception following with refreshments and the opportunity to mingle with the artists.
Jess Honovich – SUPER PLAY
Tal Beery – and those black braids
© Basil Rodericks 2018
---