2015–2016 FELLOWS
Meet the 2015–2016 LABA fellows who joined us for our exploration of BEAUTY: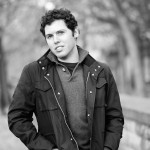 Gal Beckerman, an author and journalist, was the opinion editor at The Forward. He was also a longtime editor and staff writer at the Columbia Journalism Review and has written for the New York Times, Boston Globe, and The Wall Street Journal, among other publications. He was a Fellow at the Alexander von Humboldt Foundation in Berlin and the recipient of a Pulitzer Traveling Fellowship from the Columbia Graduate School of Journalism. His first book, When They Come for Us, We'll Be Gone, was published by Houghton Mifflin Harcourt in September 2010. It was named was one of the best books of the year by The New Yorker and the Washington Post, and received both the 2010 National Jewish Book Award and the 2012 Sami Rohr Prize for Jewish Literature. Read more here.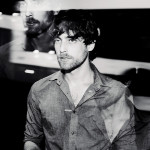 Gon Ben Ari is a critically acclaimed writer in Israel, known for two novels (Sequoia Children is being translated into English) and for his magazine writing at major Israeli newspaper Yedioth Ahronot. He is currently located in Brooklyn, NY, where he writes fiction (Ben Ari was titled a MacDowell Fellow for 2014), film, and journalism (Forward, New York and Yedioth Ahronot, Israel). Read more here.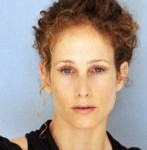 Artist Lital Dotan dedicated most of the past decade to creating utopian environments for performance in the domestic sphere. Her Brooklyn-based Glasshouse ArtLifeLab, co-founded with Eyal Perry, is nourishing artists and audiences across generations and disciplines. She is the founder of Que sal mah, the newly launched concept boutique that merges performance, art and fashion. An immersive integration of installation, documentation and life, her performance narratives are designed to challenge structures and mechanisms across art and society, dissolving and re-imagining through harsh intimacy notions of space, audience, art, value and success. Read more here.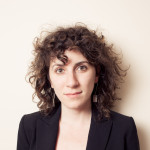 Exploring the personal and the idiosyncratic aspects of music-making, Brooklyn composer Lainie Fefferman's most recent commissions have been from ETHEL, Kathleen Supové, TILT Brass, James Moore, Eleonore Oppenheim, JACK Quartet, and Dither. Her recent evening length piece Here I Am for Newspeak and Va Vocals, the culmination of her residency at Roulette through the Jerome Foundation for the 2013-2014 season, was warmly received by a sold-out audience. Starting in April 2015, she began her time at HERE Arts Center as a resident fellow, where she will create a multimedia opera based on ancient mathematical texts for sopranos Mellissa Hughes, Caroline Shaw, and Martha Cluver, with Mantra Percussion and lighting designer Eric Southern. Fefferman is the founder and co-director of Exapno, a New Music Community Center in Downtown Brooklyn, lead-organizes the New Music Bake Sale, and is co-founder of the New Music Gathering, a national new music event. She received her doctorate in composition from Princeton and continues to be a performing member of Princeton-based laptop ensemble Sideband. Read more here.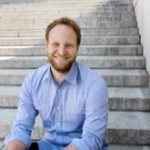 Joshua Max Feldman is a writer of fiction and plays. His debut novel, The Book of Jonah, a modern retelling of the Biblical Book of Jonah set in contemporary New York City, was published in the U.S. in February, 2014, by Henry Holt. Amazon named The Book of Jonah the Debut Novel of the Month, and the New York Times praised it for "storytelling infused with energy" and declared it "worth applauding." The Book of Jonah has been translated into nine languages and published in France, Germany, Spain, Italy, Israel, and more. Joshua's New York theater career began when his play HeartBreakWordMusic was produced at the Under St. Mark's Theatre. Joshua's theatrical works have also been featured as part of the Edinburgh Fringe Festival and the Williamstown Theatre Festival, and have been produced in New York at the 78th Street Theatre Lab, the HERE Arts Center, the Flea Theater, and more. Read more here.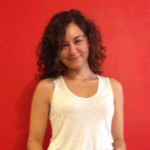 Jessica Gross writes fiction, essays, and criticism. Her work has appeared in The New York Times Magazine, The Paris Review Daily, The Los Angeles Review of Books, Longreads, New York Magazine's Vulture, Kirkus Reviews, and more. In 2014, she did a test run of a writer's residency on an Amtrak train from New York to Chicago and back. The response to her Paris Review Daily essay about the experience—which was covered by The New Yorker online, The New York Times, The Atlantic Wire, WNYC, and others—helped spur Amtrak to launch a formal program. Jessica has conducted interviews with novelists, actors, psychoanalysts, chefs, musicians, academics, film directors, cartoonists, a professional live storyteller, and a former spy. She teaches creative nonfiction at the Sackett Street Writers Workshop, and received her Master's in cultural reporting and criticism from NYU and her Bachelor's in anthropology from Princeton University. Read more here.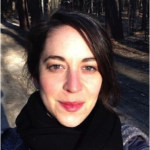 Shanti Grumbine received her MFA from the University of Pennsylvania and her BFA from the School of the Art Institute of Chicago. She is a visual artist who transforms appropriated print media through paper cutting, drawing, collage, printmaking, sculpture and performance. By removing, fracturing and recombining text and image from journalistic sources and advertising, she makes space for what has been censored as well as what has been lost in the translation of experience into words. Select exhibition venues include A.I.R. Gallery, Muroff Kotler Visual Art Gallery at SUNY Ulster, CCA Sante Fe, Mandeville Gallery at Union College, The Dorsky Museum, The Bronx Museum, Magnan-Metz Gallery, Planthouse Gallery and IPCNY. Residencies include Vermont Studio Center, Millay Colony, Ucross, Yaddo, Wave Hill Winter Workspace Residency, Lower East Side Printshop Keyholder Residency, A.I.R Gallery Fellowship, 2014 Ota Artist in Residence, Tokyo, Japan, Artist in the Marketplace (AIM), Women's Studio Workshop and the Bemis Center for Contemporary Art. She lives and works in New Paltz, NY and New York City. Read more here.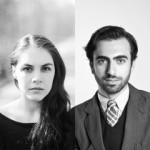 Rebecca Margolick and Maxx Berkowitz are a Brooklyn-based integrative and experimental performance collaborative.
Rebecca Margolick was born and raised in Vancouver, Canada. She graduated with an honors BFA in Dance from NYU – Tisch School of the Arts and received the J.S. Seidman Award for Excellence in Dance. Primarily based in NYC, Rebecca is a company member with Sidra Bell Dance New York. She currently works with Shay Kuebler Radical System Arts in Vancouver, Chuck Wilte's UNA Projects in NYC and with Derrick Belcham and Emily Terndrup. She has received grants from the Canada Council and BC Arts Council to attend workshops around the world. Rebecca has taught at NYU Tisch School of the Arts, Rutgers University, Simon Fraser University, and Tanz Farm in Atlanta, and will be co-directing a class at University of the Arts in Philadelphia this fall semester.
Maxx Berkowitz is an interactive art director / designer, as well as a guitarist in the band Twin Wave. He has a wide creative skill set including video, photography, animation and development. After graduating from Syracuse University with a dual major in Graphic Design and Information Management and Technology, Maxx worked as a designer at Showtime Premium Television Networks and the digital agency Bajibot. Since beginning freelancing in August 2013, Maxx has worked on projects from the award-winning 2013 interactive Macy's holiday windows to websites for Mercedes, Time Inc. and Starbucks and for many top advertising agencies including Razorfish, JWT and Wunderman. Read more here.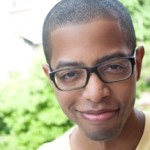 Kendell Pinkney is a Texas-born, Brooklyn-based theatre writer. A graduate of Oberlin College and New York University's Graduate Musical Theatre Writing Program, his collaborative works and songs have been performed and/or developed at venues such as 54 Below, Two Rivers Theatre Company, Goodspeed Opera House, Musical Theatre Factory, The 52nd Street Project, and Joe's Pub, to name a few. Additionally, he was commissioned by Pursuit Productions to pen a new play based on the Lilith myth, which will premiere in Chicago in late 2016/early 2017. More recently, his broader interests in identity, race, and Jewishness led him to team up with renowned spoken-word artist Vanessa Hidary (aka, the Hebrew Mamita) to produce Kaleidoscope, a multi-media project and monologue showcase highlighting Jews of diverse racial and ethnic backgrounds. When not writing for the stage, Kendell is extensively involved in Jewish life and education in Brooklyn, and can often be found at a local cafe buried in the footnotes of a new book on Hebrew Bible or Second Temple Literature. Read more here.
VISITING FELLOWS: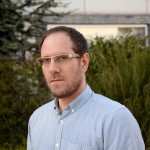 Hanan Elstein is an Israeli editor and translator who has been living in Brooklyn since 2013. Hanan studied philosophy, history, literature, cultural studies and law at the Hebrew University, Jerusalem, and Albert Ludwig University of Freiburg, Germany. He has been working as an editor of Hebrew and translated world literature, both fiction and non-fiction, since 2001. He has edited renowned Israeli authors such as Assaf Gavron, Liat Kaplan and Yossi Suckari. He translated over 15 titles from German to Hebrew, including works by Walter Benjamin, Immanuel Kant, Jean Améry, Joachim Fest, Heinrich von Kleist, Irmgard Keun, Elfriede Jelinek, Werner Bräunig and Christian Kracht. In the past few years he has been collaborating on international theater projects, mostly co-productions of German and Israeli theaters. These productions are usually multilingual (Arabic, German and Hebrew) works evolving through an extensive process of intellectual research and creative endeavor between directors, actresses, playwrights and translators. For these projects he has translated various texts of Heinrich Heine, Klaus Mann, Leni Riefenstahl and Gustaf Gründgens, as well as a variety of documentary materials. Hanan has written several essays for literary supplements in Israeli newspapers, as well as many theater reviews.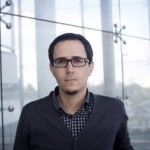 Lior Zalmanson is a writer, new media artist, curator and researcher, whose works mostly focus on the digital culture and the information society. His first play, Yingale, won the Haifa Fringe festival in 2009 and received a local production in Belgrade by the former Serbian minister of culture, Bratislav Petković. His latest works were portrayed in the Israel Museum, Tzavta Theater, Hansen house and the Jerusalem Film Festival. In 2011, Lior founded Print Screen Festival, Israel's digital arts festival, which connects thousands of artists, researchers and technologists and explores themes of digital culture in cinema and the audio-visual arts. Lior is a Fulbright visiting scholar to NYU, researching engagement and knowledge sharing dynamics in online and offline environments.
Learn more about our previous fellows:
2015-2016
2014-2015
2013-2014
2012-2013
2011-2012
---