Barcelona
About
LABA BCN brings together artists from all backgrounds and disciplines to study classical Jewish
texts, experiment, and explore the futures of Jewish art and culture.
LABA BCN offers an annual creative fellowship program for up to 10 scholarship artists. We study
from Judaism's rich literary and intellectual traditions, in a free and creative setting so that these
fertile ideas and stories spark new thoughts and creative work. The outputs from our laboratory
push the boundaries of what Jewish culture can be and what Jewish texts can teach.
Located in Casa Adret (Calle Salomo ben Adret n.6) in the heart of Barcelona's medieval Jewish
quarter, LABA BCN is dedicated to the renewal of Jewish Culture in Barcelona, and to introducing
local Jewish art as a contemporary creative factor in Barcelona's cultural life.
Staff
NATHALIE KERTESZ - CREATIVE DIRECTOR

Nathalie Kertesz is a visual artist, curator and architect, born in Jerusalem, lives in Barcelona. She holds a B.Arch from the Bezalel Academy of Art and design, and an M.A. in Architecture and Urban Culture, form the UPC (Universitat Politècnica de Catalunya), in collaboration with the CCCB. Nathalie exhibited in museums and galleries around the world, as well as curated art and cultural exhibitions. As co-founder and Artistic director of Laba BCN, Nathalie seeks to foster connections and inspire dialogue within the art community, creating spaces where diverse perspectives can coexist and flourish.

PAOLA SMAN - CREATIVE DIRECTOR

Paola Sman is a visual artist born in Mexico City. She studied and lived in Jerusalem, New York and Barcelona where she has lived for more than twenty years. Painting, drawing, artist books and ceramics are the media in which she has worked in recent years. She has also worked on Design projects and Judaica objects. She is currently working on projects of culture, art and Jewish thought in Barcelona and for more than 10 years she has been the curator of the MUAC bookstore in CDMX. She recently obtained two postgraduate degrees, one in Jewish Thought in Sweden and one in Ceramics at La Massana in Barcelona.

DR. ZE'EV MAOR - RESIDENT SCHOLAR

Ze`ev Maor grew up in Jerusalem and lives in Barcelona, Ze`ev holds a PhD in Philosophy (summa cum laude) from the European Graduate School (EGS) Switzerland, a Master degree in Architecture and Urban studies from Universitat Politécnica de Catalunya in Barcelona (UPC), and a Master degree in Environmental philosophy from the Hebrew university of Jerusalem. His academic Book: Mythopoetica: Holderlin and Bialik in a Hermeneutical Encounter, was published by Atropos Press, NY/Dresden 2013. As a curator and visual artist, Ze'ev has presented his work in museum exhibitions and art galleries in Israel and Europe. His writings in prose and poetry have been published in Hebrew literary journals. Ze`ev Maor is a co-founder of LABA BCN and a founding director of the: Beit Midrash for Jewish thought in Barcelona.

NOELIA BERNARDEZ - PROJECT MANAGER

Noelia, an Argentinian historian based in Spain, specializes in Jewish history and holds an MA in Jewish Studies from the University of Heidelberg. As the Project Manager of the LABA Barcelona hub, she oversees institutional communication and event coordination, while also engaging in research on textual analysis of Second Temple period writings and actively contributing to projects promoting Jewish heritage in Catalunya, such as the Beit Midrash for Jewish Thought of Barcelona and the Mozaika platform.
2023 Barcelona LABA Fellows
Looking forward to welcoming our new fellows in the coming 2023-2024 program!

Please fill in the contact form to get updated and find out more about our upcoming events and the open call
Support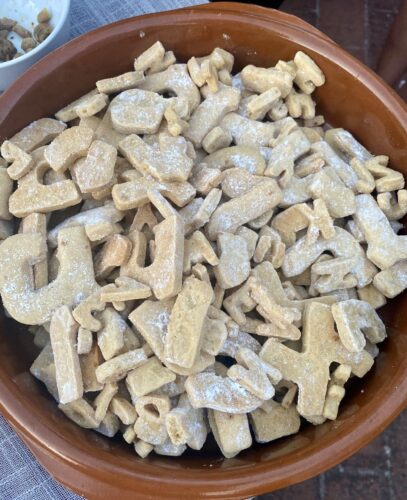 Thank you for your willingness to support LABA BCN
Your donation will help our project, so we can enrich the local art world, and contribute to the revival of Jewish cultural in Europe.
For Contributions, please contact: [email protected]
News
LABAbel – Art & Study event  June 10th, 2023, 19–22 hrs Casa Adret – Calle Salomo ben Adret 6, Barcelona... Read More

---
---