LABA-BA
An integral part of the LABA-BA program will be shared study and dialogue between the New York and Buenos Aires fellows and teachers via a virtual classroom.
In December, LABA-BA will perform A Golem from Buenos Aires at the 14th Street Y theater. Click here for tickets and info.
WHO WE ARE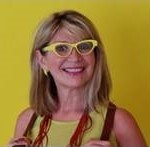 MIRTA KUPFERMINC, Director
Mirta is a multidisciplinary artist. She thinks that frontiers in art are an invitation to be transgressed. She articulates her works through her knowledge of traditional techniques with new technologies and a deep conceptual construction. She loves to face new challenges and work as part of a multidisciplinary and international team. Mirta was the first international fellow at LABA in New York, and after living that wonderful experience, she launched LABA-BA: Laboratorio de Arte y Cultura Judía in Buenos Aires.
Artist Website. LABA-BA Email. OTT 2017.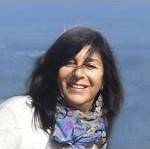 GRACIELA SHVARTZMAN (TOVA), Content Director
Tova is a psychoanalyst and professor of Jewish history at Ha Midrasha Ha Ivrit, with a Master degree in Sociology from the University of Buenos Aires. She has been the director of numerous Jewish institutions. Tova is a writer of poetry and has published: "De grietas y Entretantos" and "Make yourself a Father", "El sueño de Rav Ashi," "La Trampa del Edén" (work in collaboration) among others. Currently, she teaches at local and international universities while also working at her studio as a psychoanalyst.
Website. LABA-BA Email.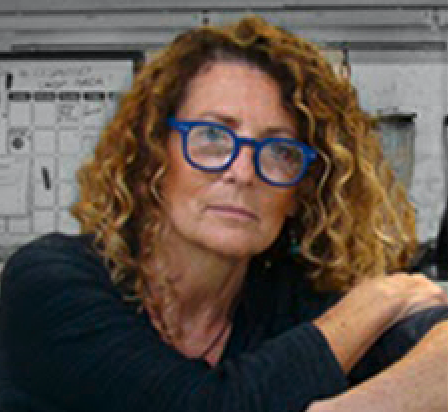 MYRIAM JAWERBAUM- Co Project Director
Myriam was born in Buenos Aires, Argentina in 1959 where she lives and works. She graduated in Architecture from the University of Buenos Aires in 1983, and since 2000 she has developed in the field of textile techniques, especially in craft paper. Her work is developed around the concept of otherness as the responsibility that each one has for the other. She is co-founder and member since 2012 of the Entresuturas Art Group and co-founder of the Cazadores de Arte Foundation. She participates in local and international exhibitions of Textile Art. She was awarded the Highest Recognition to an Argentinean artist National Grand Prize, National Prize of Honor-Textile in 2016. She obtained a grant from the National Endowment for the Arts in 2011 for the project "Mantas". She also received: 1st. JOSE HERNANDEZ 2016 MUSEUM Medium Format Room AWARD, 2nd. JOSE HERNANDEZ MUSEUM 2015 Small Format Hall AWARD, MENTION V Biennial of Sacred Art Hall Municipality of San Isidro in 2013; 3rd. PRIZE XIII Hall of Minitextiles, Argentine Center of Textile Artists, 2009 (among others) Some of her works are in private collections in the United States, Colombia, Israel and Argentina.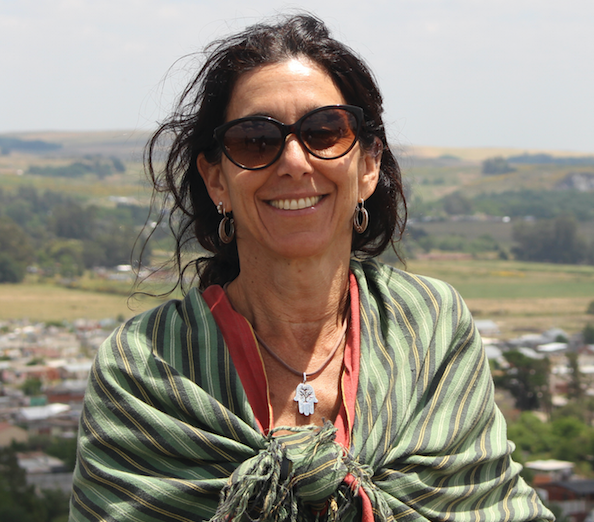 VALERIA BUDASOFF- Co Project Director Content Director
Valeria is an Industrial Designer, received in 1992 at the Buenos Aires University. Her training in sculpture and carving in marble, she receives from the sculptor Raquel Fliess. She studied contemporary art with Fabiana Barreda, Valeria Gonzalez, Sergio Bazan, Mirta Kupferminc.. Her philosophical training is received by the philosopher Diana Sperling. Founder and member since 2012 of the Art Group Entresuturas, together with Myriam Jawerbaum and Viviana Romay, from where they approach the theme against gender violence. She received the Bonifacio del CarrilAward from the ANBA  in 2001, the first prize in the Sacred Art Salon at the Sempere Burzaco Museum in 2003, the FNA Fellowship for the Frazadas project for group projects in 2011, and the LABA-BA 2017fellowship. Make Individual Exhibitions and participate in National Salons, Municipal and Collective Exhibitions as well as curatorial activities and solidarity projects. Show "Blankets" together with Myriam Jawerbaum, at the Haroldo Conti Cultural Center, June / July 2018. Her activity as a plastic artist is currently carried out in his own workshop in BsAs. Some of her works integrate private collections in the United Kingdom, Mexico, Uruguay, Colombia, Paraguay, the United States and Argentina.
---