ABOUT
LABA: A Laboratory for Jewish Culture is a program of the 14th Street Y that uses classic Jewish texts to inspire the creation of art, dialogue and study.
Part of LABA is the House of Study, an artist fellowship program for which around 10 culture-makers, a mix of visual artists, writers, dancers, musicians, actors and others, are brought together to study classic Jewish texts in a non-religious, open-minded setting. The fellows use the study to inspire work which is featured on this website and in our series of LABAlive events and performances. Every year LABA focuses its study around a theme. Previous themes include Paradise, Eros, Blueprint, Eat, Mother, Time, Beauty, and OTHER. This year's theme is WAR + PEACE.
LABA puts out a call for applicants every spring for the following year's fellows and announces the cohort by June. For more on our process, click here.
Our goal at LABA is to present Judaism's rich literary and intellectual tradition in a free and creative setting, so that these stories and ideas spark new thought and art. The creative output from our House of Study pushes the boundaries of what Jewish art can be and what Jewish texts can teach.
LABA was founded in 2007 by Stephen Hazan Arnoff, the former executive director of the 14th Street Y, writer and teacher Basmat Hazan Arnoff and artist Anat Litwin.
In 2014, LABA was named one of the most innovative Jewish organizations in North America by the Slingshot Guide, and also received a grant from the National Endowment of the Arts.
For more information contact: artists@14streetY.org.
Find photos of LABA events on our Facebook page.
Find press coverage of LABA here.
CREATIVE STAFF: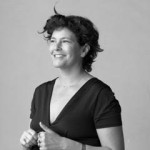 Ronit Muszkatblit, Artistic Director
Ronit Muszkatblit was born in Germany and raised in Israel. She is a theater director and the founding member of woken'glaicer theater company and Operatzia as well as a member of posttheater ny/berlin. Ronit curates and directs in various capacities with a focus ion opera, theater and multi disciplinary events. Her most recent directing credits include all the LABALive events and the operas "SPHINX" (Culturemart HERE) and "3WEEKS" (MAP grant, 14th Street Y) both by Yoav Gal. Her most recent theater credits include: "Hanna and the Moonlit Dress" by Itzchak D'miel (14th Street Y), "Nature of Captivity" by Mathew Paul Olmos (Mabou Mines Suite @ PS 122), "Cantaloupe" by Gina Bonati (Boston ); "ON ART," an adaptation of "Art" by Yasmina Reza (Rohkunst Bau, Berlin); "It is said the men are over in the steel tower" by Hideo Tsuchida,(TBG Theater, NYC); Struwwelmensch (Rohkunst Bau Festival, Berlin);) "Matchmaker Matchmaker" (Stadts Bank Berlin); "Quartet" by Heiner Müller (Westbeth Theater, NYC); "The Child Dreams" by Hanoch Levin (Staged Reading 59E59, NYC). Ronit received her MFA in directing from the Actors Studio Drama School and trained at La Mama Umbria (Italy) and with Siti Company.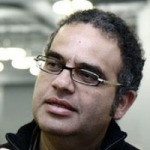 Ruby Namdar, Resident Scholar
Ruby Namdar was born and raised in Jerusalem. He completed his BA (Sociology, Philosophy and Iranian Studies) and his Master's degree (Anthropology) at the Hebrew University in Jerusalem. His first book, Haviv, a collection of short stories, was published in 2000 and won The Ministry of Culture's award for the best first publication of the year. The manuscript also won The Jerusalem Fiction award for 1998. His critically acclaimed new novel Habayit Asher Neherav was published in 2013 and won Israel's biggest literary prize, the Sapir Prize. He is currently living in New York and teaches Jewish and Israeli literature.
Liel Leibovitz, Lead Teacher 
Though a few cheeseburgers removed from the faith of his fathers, Liel Leibovitz is the wayward son of a venerable rabbinic family that has spent centuries finding out new ways to fear God. He is the author or co-author of several books, including, most recently, A Broken Hallelujah: Rock n' Roll, Redemption, and the Life of Leonard Cohen. A senior writer for Tablet Magazine, he is one of the hosts of Unorthodox, the magazine's popular podcast. He holds a PhD in communications from Columbia University, where he studied video games as religious pursuit. Before recovering from the travails of academia, he taught at Barnard and New York University. He is a fundamentalist when it comes to good coffee, and lives in Manhattan with his wife and children.
---
THE 14TH STREET Y STAFF:
Laura Beatrix Newmark is the Director of LABA Kids. Having just completed a LABA Fellowship with her project Hannah and Her Sisters, Laura's work in the intersection of the arts, activism, community building and Jewish programming spans two decades. She quoted a young stand-up named Jay Leno at her bat mitzvah, watched every episode of The Jon Stewart Show and then snuck into a comedy club to tell him she was Jewish, and eventually managed a roster of stand-ups and improv artists. She is also the New York Producer for The Amazing Journey of Aharoni and Gidi. A native of Cincinnati, Laura holds a BA from Barnard College and lives in Brooklyn with sons Elias Pablo and Milo Liev (14th Street Y graduates), and husband Matt, a lapsed professional juggler.
Kryssy Wright is a lighting and scenic designer living in Brooklyn. Since relocating to Brooklyn she has designed and built sets, designed and hung light plots, stage managed, set up audio and video systems, production managed, tech directed, and swept a lot of floors. While in NYC , Kryssy has worked with the Ensemble Studio Theater, Columbia University, INTAR, Noemie LaFrance, PS122, Danspace, Abrons Art Center, and many others. Outside of NYC she went on tour with The Civilians. Currently Kryssy is the Technical Director of the Theater at the 14th Street Y. She is an Associate Artist with Third Rail Projects, whom with she was awarded a Bessie, Avant Media, and LABA. Her degree is from Bennington College.
Shoshana Torn is an artist & designer based in Baltimore, MD. This is her fifth year contributing to LABA as a graphic designer. Her current design projects run the gamut of international event branding, conceptual and end-to-end production for non-profits, and websites for emerging businesses and initiatives. Shoshana holds a B.A. in Art History with honors from NYU in addition to surviving six years of art school.
Rebecca Miller is the Administrative Coordinator for Arts and Culture and the 14th Street Y. She has background in immersive entertainment administration and a Bachelor of Arts in Theatre from Barnard College.
ABOUT THE 14TH STREET Y:
The 14th Street Y, a Jewish community center in the East Village, is a vital neighborhood resource that welcomes people of all backgrounds. We provide a variety of programs with a distinctive downtown point of view, emphasizing excellence, innovation, creativity, and a questioning spirit. We are inspired by tikkun olam, or repair of the world, in all that we do — a value that represents and renews the vitality of our Jewish heritage and its place in our diverse and vibrant community. The 14th Street Y is a proud part of Educational Alliance's network of programs throughout downtown Manhattan.
---