Was für ein Jahr! Das war 2021.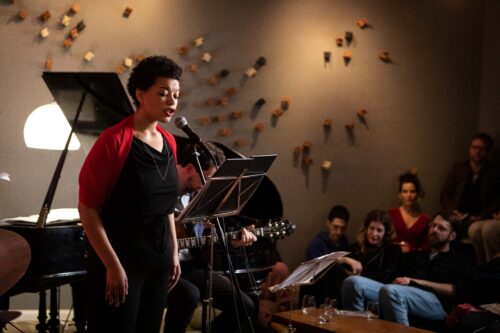 As LABA Berlin's inaugural year comes to a close, we're taking a moment to reflect on our program together, especially the last few weeks of exhibitions and shows organized by our fellows and creative team. 
We came together in the spring digitally on Zoom, transitioned to in-person learning sessions with our resident scholar Tal over the summer and ended up hosting over 600 people (COVID precautions observed) over the course of 2 exhibitions in Kreuzberg at Salon am Moritzplatz in early November and at Framed in Friedrichshain the first weekend of December. The group not only showed great flexibility and resiliency during the constantly evolving situation with the pandemic, but managed to portray to our wider community a broad, vivid impression of contemporary Jewish art and culture in modern Germany and Berlin. For a word that was basically unheard of a year ago to most in Berlin, "LABA" sure managed to leave an impression. Heading into 2022 we are already being approached by a number of eager participants, collaborators and supporters, all ready to see what comes next! We are immensely proud of what we've accomplished thus far, extend a huge thank you to all those that made this incredible first year possible, and look forward to the new year.
–LABA BERLIN
---
---
---