LABAlive 2: LIFE + DEATH
Thursday, April 18, 2019 // 7.30pm
The Theater at the 14th Street Y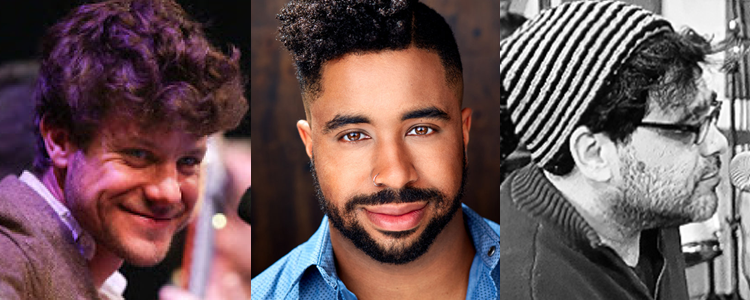 This LABA season, teacher Liel Leibovitz and fellows have been delving into Jewish texts about the very nature of existence. Our LABAlive series is you opportunity to experience the fellows' groundbreaking, genre-breaking, and heartbreaking new work inspired by these studies.
LABAlive 2 features music and performances by fellows Yonatan Gutfeld, Marques Hollie, and Mariano Wainsztein — plus a fascinating teaching session from Liel. Reception following with refreshments and the opportunity to mingle with the artists. Tickets are general admission: $20 pre-sale, $25 at the door.
Previous LABAlives have sold out quickly — get your tickets now.
Here's a taste of what's coming:
YONATAN GUTFELD: IN EXILE EVEN IN HIS ROOM
Gutfeld is a Jerusalem-born, Brooklyn-based singer-songwriter. Gutfeld will perform from his haunting song cycle based on the late work of renowned Israeli poet Ori Bernstein. Check out one of the songs.
MARQUES HOLLIE: GO DOWN, MOSHE
Set during a Passover seder at an Underground Railroad station, Go Down, Moshe re-interprets the maggid, the telling of the story of the Exodus from Egypt, through the memory, music, words, and imagery of formerly enslaved African-Americans. You can listen to Marques sing here.
MARIANO WAINSZTEIN: THE IVANKAS LIVE
Wainsztein and his band The Ivankas perform from their blistering forthcoming album, A Matter of Life and Death, songs based on the poetry of Israeli poet Ha Loazy. Listen to Mariano here.
LIEL LEIBOVITZ: MC AND LEAD TEACHER
Leibovitz is a senior writer for Tablet magazine, and hosts Unorthodox, the popular podcast. At LABAlive 2: LIFE + DEATH, he's take us through Jewish texts that explore this intense topic.
---
---
---