The Forbidden Conversation
Created by Gili Getz
Actor and Photographer Gili Getz presents a deeply personal one-man performance that explores the difficulty with the Israel conversation in the American Jewish community.

While visiting Israel during the last Gaza war in 2014, Gili experienced difficulty talking about the path Israel is on with his father for the first time in his life. Finding himself in a forbidden conversation with his dad, and worried that it might strain their relationship, Gili embarked on a journey to understand the most complex, sensitive and contentious topic in the Jewish community — Israel.

Since premiering the play at the Center For Jewish History in New York in 2016 Gili has been performing it in different Jewish spaces across the country (Synagogues, Hillels, JCC's and private homes) and having The Forbidden Conversation.

The play runs 35 minutes and is followed by an open conversation.
LABA SEASON THEME
Time

Which Jewish text(s) inspired the piece?
It was important to Gili that, while he was looking at the divide over Israel-Palestine in the American Jewish community, he is immersed in Talmudic arguments of practice and process. Looking at the value of a Jewish debate as expressed in Jewish texts.

CREATIVE TEAM
Gili Getz

CREATOR(s) BIO
Gili Getz is an Israeli-American photojournalist and actor. He served as a military photographer for the IDF and as a news editor for Ynet. His work in recent years has been focusing on American Jewish political activism and he is published regularly in Jewish and Israeli press, and by Princeton University in the book "Trouble in the Tribe: The American Jewish Conflict over Israel" by Professor Dov Waxman.

Gili Getz graduated from the American Academy of Dramatic Arts (NY), where he received the Kirk Douglas Scholarship and was a member of the Academy Company. He has performed in New York and Los Angeles in: Off-Off-Broadway: R.U.R. (as Gall). Off-Broadway: Retzach (as Flushed), Skin & Teeth (as Orion), for which he was nominated for Best Actor in a Drama (Artistic Director's Award), Astroglide/That's What (as Man), which he also wrote, The Broadway Play (as Lieutenant), Garbo's Cuban Lover (as Thalberg), and in the New York premiere of Steel Tower. Gili performed at the Roxy Regional Theatre (TN) in Of Mice and Men (as George), Hamlet and the Bea[u]tiful in the Extreme. He has directed and acted in the critically acclaimed production of The Forgotten Carols for the last decade.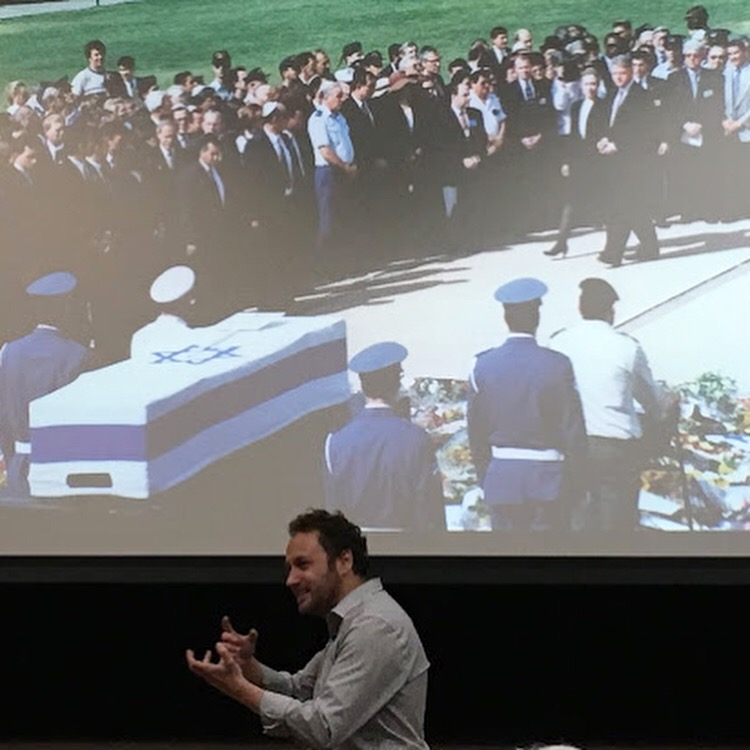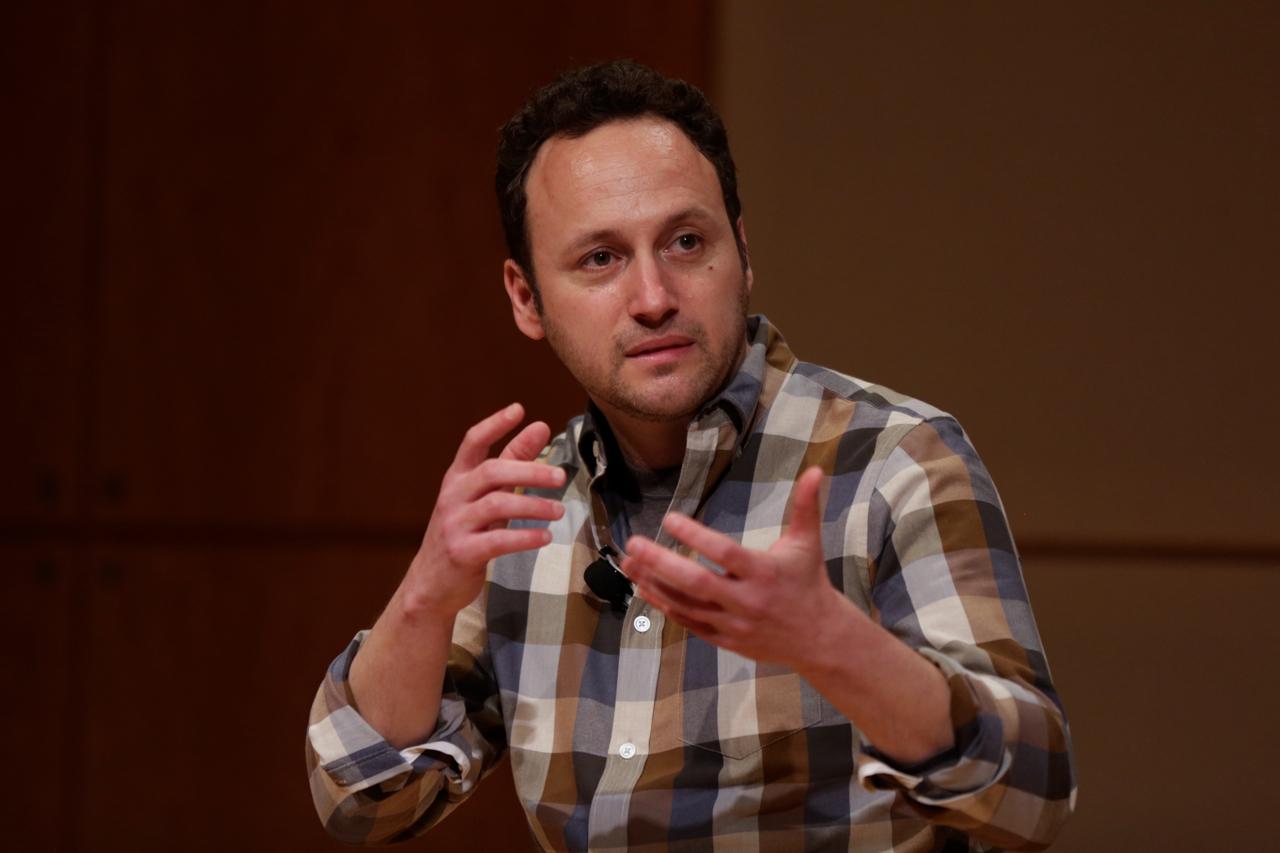 PRESS QUOTES
The Jewish Week – "Theater as safe space for Israel conversation"

The Jewish Journal – "Forbidden Conversation has people talking"

The Jewish Chronicle – "One-man play 'Forbidden Conversation' facilitates dialogue"

The Daily Campus – "the performance was artful and moving, as he layered in poetic repetition, onomatopoeia and emotion"
MORE PRESS
The Jewish Journal – http://jewishjournal.com/culture/214813/forbidden-conversation-people-talking/

The Jewish Chronicle – https://jewishchronicle.timesofisrael.com/one-man-play-forbidden-conversation-facilitates-dialogue/

The Jewish Week – https://jewishweek.timesofisrael.com/theater-as-safe-space-for-israel-conversation/

The Jewish Week – https://jewishweek.timesofisrael.com/israeli-americans-on-a-teetering-bridge/

Ynet – https://www.ynet.co.il/articles/0,7340,L-4800056,00.html

The Daily Campus – https://dailycampus.com/stories/2017/4/5/the-forbidden-conversation-opening-up-the-discussion-of-israel-in-the-american-jewish-community

LABA – https://labajournal.com/2016/05/the-forbidden-conversation-and-those-who-pay-the-price/

---
---
---