"In Touch with My Place in the Universe": an Interview with Yehuda Hyman
Yehuda Hyman is a dancer, choreographer, actor, writer and LABA fellow (2013-14). He talked to Amy Handelsman, writer and LABA Fellow (2017-18) about his immigrant parents, growing up gay and Jewish, his career as an artist, and his new play, The Mar Vista: In Search of My Mother's Love Life.
Hyman wrote, directed, choreographed, and stars in The Mar Vista: In Search of My Mother's Love Life. See it at the Ford Foundation Studio Theater at the Pershing Square Signature Center, March 5 to March 23, 2019. Click here for tickets (second ticket 50% OFF with code YPLUSONE at checkout!).
Photo above by Basil Rodericks.
Q. How did LABA and the texts you studied make their way into The Mar Vista?
Our theme was MOTHER. We had a lot of women in our group, women with children. We talked about breastfeeding and sensuality and about that experience. It was revelatory to hear about motherhood and sensuality. There is this very close bonding and it's through the body.
The text on Lilith was also revelatory because she was a Jewish mother but not in the way we usually think of. In LABA we also discussed Mary briefly as a Jewish mother and a lightbulb went off because my own mother was fascinated by Catholicism and Mary. She went to Catholic school in Istanbul as a child. When she was going through a hard time she found solace in Mary.
Q. But you're from Los Angeles.
A. I was born in 1955 at Cedars of Lebanon Hospital on Sunset and Vermont. It's now a Scientology building. My parents met in Cincinnati in 1951, got married and moved to California in the post-WWII wave. My mother said, "There's no way in hell I'm living in Cincinnati." She wanted the ocean and to get away from the middle-class life there — mahjong, country clubs. She had no interest in that. My father bought our house with the G. I. Bill for $8000.
Q. Who else is in your family?
A. I have an older sister and a younger brother.
Q. Are there aspects of your family dynamics having to do with being in the middle?
A. Not really. My mother and I had a very particular bond. As a gay child, I was sensitive and artistic. I became her companion.
Q. When did you realize you were gay?
A. It was a series of waves. I was a very pretty boy. I looked like a girl and was mistaken for a girl. I probably began to understand early. By nine or ten, I was attracted to men, and then I really got it at around fourteen.
Q. What was it like to be gay and Jewish?
A. Everything was hidden. I was leading a double life. At thirteen, I was doing community theater and was around people who, even if they were not out, were gay. Remember, this was in L.A., in the late '60s and early '70s.
It was awful in grammar and middle school, being called "faggot." I didn't know what it meant.
Q. When did you come out?
A. I came out to my mother after I was living in New York and went to see Torch Song Trilogy. In the third act, the [Harvey Fierstein] character comes out to his mother; I was very powerfully moved. I wrote a ten-page letter to my mother that night.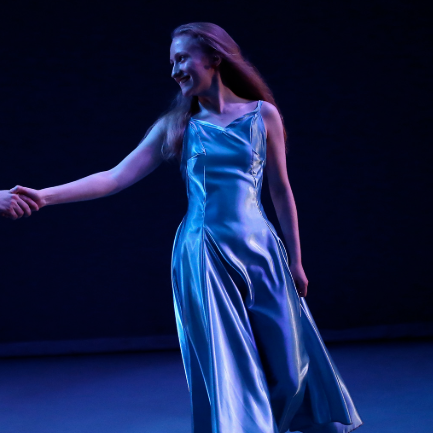 Q. What was her reaction?
A. It was scary. I didn't hear from her for two weeks; remember, this was before e-mail. I thought maybe this was too much for her. But then she called me and said, "I knew. The only thing I'm sorry about is that I wish you could have children." This was when it was not possible to have children as a gay man.
I never officially told my father, who died in 1981. He was very ill at the time I came out. I told my mother not to tell my father, but she did. It didn't change my relationship with him.
Q. You're a hyphenate—a dancer-choreographer-writer. What were the roots of that?
A. I was always drawn to musical theater. I was first exposed to dancing at Hebrew school. We had Israeli folk dance. I remember coming home happy. I didn't feel like I was a freak. It was a lifesaver, really.
We didn't have money. At twelve, I started taking classes with my two-dollar-per-week allowance. At fifteen, an older person took me to the studio of Tatiana Riabouchinska, one of the three "Baby Ballerinas" from the Ballet Russe de Monte Carlo. Men were in demand at ballet studios, so I took classes for free. Celebrities would take morning classes: Cyd Charisse, Juliet Prowse, Leslie Caron. I became obsessed and entranced with ballet. I got a scholarship to study with Maurice Bejart in Europe, but I had a breakdown being away from my family and living on my own. At eighteen, in 1974 I think, I moved to New York to do Broadway shows.
Q. What shows were you in?
A. They were all huge fiascos, but I got to work with great choreographers and I got my Equity card. I was in Gone with the Wind—Horton Foote wrote the book. I was in Rockabye Hamlet with Gower Champion; it was the height of Glitter Rock. I was in the sequel to Bye Bye Birdie, called Bring Back Birdie, with Chita Rivera and Donald O'Connor.
I toured, I did stock. I joined something called American Dance Machine. Lee Theodore, the woman running it, played Anybodys in the original production of West Side Story. The ADM reconstructed work from the great American Musical Theater, archival restoration of great choreographers like Agnes de Mille, Michael Kidd and Jack Cole.
At 21, I was dissatisfied with being a chorus boy. I was losing my hair and struggling with my weight, and artistically it didn't feel good.
This is the early '80s. I made money by cleaning apartments and cater-waitering. That's when I started choreographing in downtown lofts. I started doing my own work. It was always about story. If there was no story, I didn't know what to do with it. I moved back to LA and I started working a lot with Gordon Davidson at the Mark Taper Forum.
1989 was a big year for me. I lost three friends to AIDS, as well as my collaborator. It was a very difficult year, the first time I was dealing with death. I was choreographing and getting work but not really satisfying work. I was a choreographer-for-hire. It's not your vision and in the end, my work would get cut.
I remember being at a rehearsal of Temptation by Vaclav Havel and saying to myself, "If I don't stop doing this, I'm going to become one of those old, bitter gay choreographers."
I felt like I had to get out of Los Angeles. It was stupid—I had a teaching job offer at UCLA and any way of making a living was in L.A. But I moved to San Francisco in the summer of 1990 to get away.
I discovered an LGBT synagogue in the Castro called Congregation Sha'ar Zahav. It opened up my world: I could be Jewish and gay. The synagogue was vibrant, tiny and spiritual and I got very involved in the community. At the same time, I got a fellowship to Israel.
It was the first time I heard the word shekhinah and I changed my name to Yehuda. I never felt like a Larry or even a Lawrence, what my parents called me. I connected to the name and it saved my life. I went to an Orthodox mikvah—our synagogue didn't have one—and then to Sha'ar Zahav for my naming ceremony.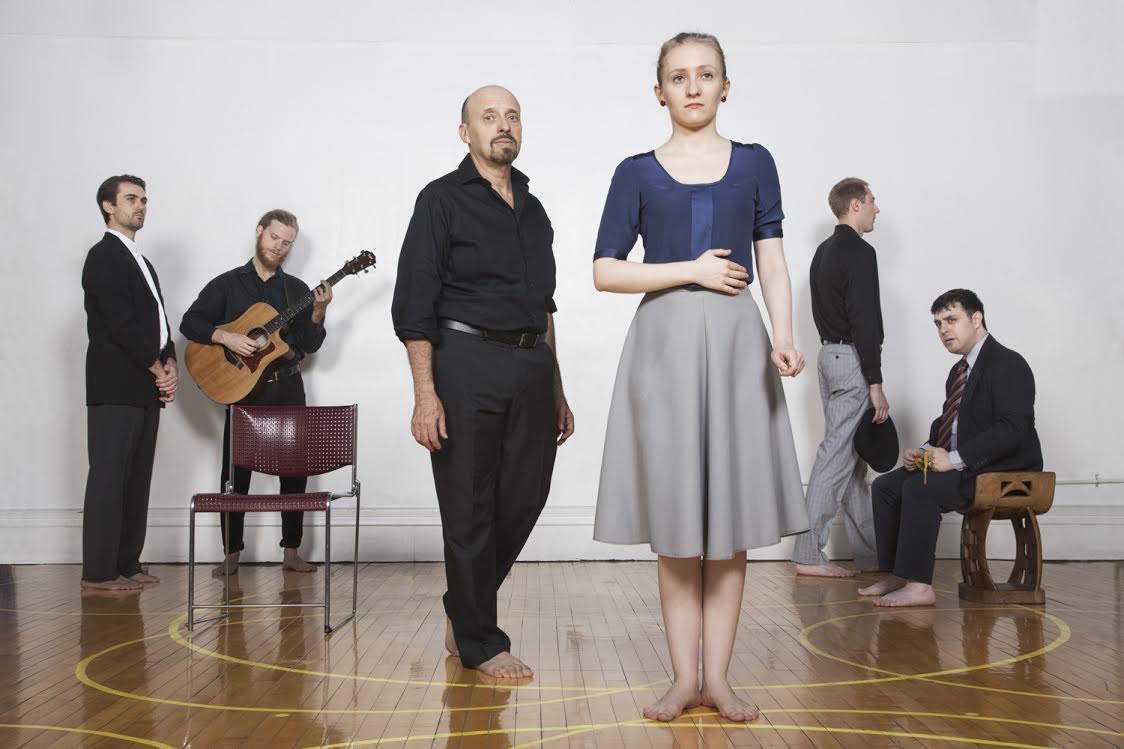 Q. Was Yehuda your Hebrew name?
A. I had a Jewish name, Leibl, named for my father's father, who was the badchen [a Yiddish-language wedding entertainer] of his town. In the '60s, at my Hebrew school, I was told, "That's not a Hebrew name. That's a Yiddish name," so they called me "Yehuda," and I liked it. Changing your name is something you don't do, unless you're ill, to fool the Angel of Death. But it felt like, "This is who I am." I finally changed it legally.
I had this period where I was going back and forth between New York and LA in the '70s and '80s. I had Nina Foch as an acting teacher in the late '70s in LA. I did a scene for her in class, and she destroyed me. She said, "I'm glad that you did that, because it was a good example of bad acting. You are not funny, and you are not cute. What you are is very serious and somewhat morose. You are all these different parts that don't go together. Now, I don't know if that's good or if that's bad, but that's who you are and the sooner you accept that, the better you will be."
Q. What was your first writing project?
A. I started to write a piece about Rabbi Nachman of Breslov, called The Seven Beggars. I developed it as a solo piece but then thought, "I'm going to write plays that I don't perform in."  I did a forty-minute version of The Seven Beggars at Highways about '93. Gordon [Davidson, Artistic Director of the Mark Taper Forum] came and said, "There's something there." He paired me with Mara Isaacs at the Taper it became a play about a gay temp worker, Elliott, and his search for Jewish spirituality. Between '93 and '95 I did three different iterations of it at Taper II.
Q. Can you talk a little about Hasidic dance and movement, what it does to the body and soul?
A. One night, my father got up and danced. He cupped his left hand just behind his ear and began to move across the grey carpet, his torso leaning forward, one foot passing in front of the other in a slight to-and-fro, as if walking a tightrope. His right hand was held out in front of him, feeling the air like a blind man navigating his way…in fact, his eyes were closed. The dance seemed to transport him far beyond the walls of our West Los Angeles home. It stayed with me.
Another thing happened while I was doing a play called Ghetto by Joshua Sobol. Giora Feidman, a klezmer clarinetist [controversial for considering his work the "real" klezmer, not party music but transformational], told me I was the real thing, and everyone else was fake. He was the one who arranged for my fellowship to go to Israel in '91. He said, "You should go to Tzfat." He felt my yearning for Hasidism. He said, "You need to meet Rabbi Noach Chefetz."
I got there, I called Chefetz and I told him I was a writer. He was nice, but not welcoming. But when he heard that I was a dancer, he invited me over right away.
He was a Breslov rabbi. He looked at me and gave me an orange. He said, "I think you're going to bring dance to the world." He was matter-of-fact about it. With that information, went back to San Francisco. There followed ten years of research. I went to Uman [where Rabbi Nachman is buried], and I returned to Tzfat. I was going to Hasidic weddings, and thinking, "Maybe this is for me." But I didn't see any way to be in that community as a gay man.
When I was working as a secretary in a Reform synagogue, they let me use the multi-purpose room, and I was working on a solo piece. Moving through it, I felt completely transformed in the telling and the moving of it. I felt, "I am becoming really in touch with my place in the universe." That's a very good feeling. Maybe that's what people feel when they are engaged in prayer. I would be working for two hours, but if felt like five minutes.
Q. The Mar Vista is about largely about your mother. What's her story?
A. My mother's family left Russia in a hurry during the Bolshevik revolution. She left with her mother. She grew up in Istanbul and wanted to be a dancer but her father said no. All they wanted was to get her married. In 1948, she left Istanbul and never went back.
I went to Istanbul in 2008 and I realized, "Oh, my mother's whole thing is Mediterranean." The way she acts, the cooking.
They were closer to mountain Jews from the Persian Empire. They didn't speak Yiddish. They spoke Russian at home. She was polyglot; she spoke eight languages. She was fluent in German and that's how she communicated with my father, who spoke Yiddish.
My mother was a freewheeling spirit. She was really ahead of her time. She believed in romance and love and freedom for women. She wanted to have a career and that was denied her. She was a great mother, but she didn't want to be tied down to the house either.
She was gregarious. Dancing meant everything to her. On the last night of her life she was seriously ill, but my brother and his wife took her to a Mexican restaurant and she danced a salsa with the waiters.
She was forceful and strong and she found a buddy in me. We loved the same things. I loved poetry and music and dance. She was like a crazy Jewish short version of Auntie Mame.
Q. What about your father's family?
A. They were from Ratno. It was part of Ukraine, then the Soviet Union, then Poland. It was a town, not a shtetl, and seventy-five percent Jewish. My father's family were all killed in the Holocaust. Everyone in my father's family was killed in one day. They rounded them up and shot them in a quarry. We had some distant relatives in Cincinnati because my grandfather's brother had moved there earlier in the 20th century bypassing the Holocaust. But growing up, I didn't know them. My family was a small, self-contained unit of L.A. Jews and we had seders by ourselves.
Q. What was it like to grow up with such an expressive and sensual mother?
A. It was great, up to a point. I was her companion, and she adored me. She took me to graphic movies like Shadows of Forgotten Ancestors, directed by Sergei Parajanov. She said, "Look, this is beauty." She loved painting and loved the human body.
My parents got along okay. My mom was thirty-two when she got married, and my dad was forty-one. They found each other late in life. Would I be as aware then that there was frustration in their marriage? But it was never around money. My father was traumatized. All of his family was killed in the Holocaust.
Q. What's it like to perform The Mar Vista about you and your parents?
A. I've been working on this show for four years. It's been joyful, painful, distressing for me now that I am going deeper into my father's life in Poland. It's sticking with me more. I'm sixty-three now, and very aware of time going by, how fragile life is. How worlds disappear.
But my mother's spirit was the opposite of sad. She had that Russian nostalgia but her whole thing was, "Let's dance!" My father, though, was traumatized. I have a feeling he was different when he was younger. I look at old pictures, he's handsome, he wore nice suits, and he became a tailor.
But, I'm not doing a memorial. It's a play. I'm a professional. I can do this.
---
---
---