Meeting Point on Top of the Hill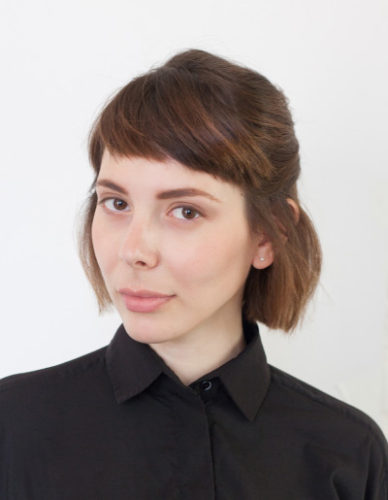 Yael Sloma, artist and LABA fellow, travelled through illegal Israeli outposts in the Palestinian Territories. Here are a few of her impressions. PLEASE DO CLICK ON THE IMAGES!
---
The morning after the 2016 presidential elections reminded me of the morning after the Yitzhak Rabin assassination: it felt as if even the trees and stones and cars were seized by disbelief. Offices and schools experienced sudden bursts of public affection aimed to ease the sadness and dismay, the eyes red from tears. It was a morning of public mourning.
This extremely emotional turmoil stemmed from shock: the unexpected brought paralyzing fears for the near and far future. Many started questioning the nature of their blindness from seeing what was well anticipated by many others. What do these unknown, so-called, "others" know that we might not?
I decided to meet my Israeli "others," and for the first time in my life to engage in an honest conversation. It wasn't an attempt to bridge the gaps, but an effort to acknowledge the differences in belief systems. It was also a start.
Hill 468
Nofei Prat
Established in 2002, Hill 468 is an extension of the Israeli settlement Nofei Prat. According to an interim report on unauthorized outposts, Hill 468 was built on "integrated land" — part state land, part stateless land, and part private Palestinian land.
Hill 468 is a ten-minute ride from the main settlement, after many curves up and down the hills of the north-east of the Judean desert. The main — and only — road divides two rows of ten mobile homes each. All white. All provisional. In an early afternoon of a weekday, the children of the outpost were running around, excited from this sudden attraction — a photographer — who arrived at their settlement.
I arrived to Hill 468 in order to meet Yaron, who moved there with his family a couple of years ago, due to the low rent and large homes. I asked him whether he felt comfortable living on Palestinian land; he asked me if I happened to notice any Palestinians nearby.
Givat Barkai
Mitzpe Yericho
Givat Barkai is an illegal extension of Mitzpe Yericho, a national-religious settlement in the Judean Desert, which overlooks the Palestinian city of Jericho. The outpost consists of approximately twenty mobile homes situated one mile from the main settlement.
Givat Barkai overlooks the primeval landscapes of Judean desert. The hot winds carry with them a yellow desert dust, which covers the air itself. From the lookout situated high ground, only one house can be seen in the middle of the yellow hills.
After walking for a while, a man generously invited me into his mobile home. He promised me a great view from his balcony. His two young daughters were eating a modest lunch in a chaotic and tiny living room. The sink was full of dishes and the floor with sand. I asked him why moved here. He replied that this area is ours to take.
Sde Bar Farm
Nokdim
Sde Bar Farm was established in 1998 as an educational farm for at-risk youth from the Israeli religio-nationalist populations. The farm, located in the foothills of Herodium, was closed down by the State of Israel in 2009, due to reports of drugs and sexual abuse. After its closure, approximately ten families decided to settle in the area in mobile housing.
In Sde Bar Farm I met Nachman, a young and energetic man, who works and lives in the outpost. While I joined him for a coffee, his two employees, from a nearby Palestinian village, took a break to smoke a cigarette with us. They don't mind we control them, as long as we pay them properly, claimed Nachman. His two employees nodded their head in approval of their boss's claims.
The houses' paint was peeling, and the agricultural tools which are still left in the field were covered in dust and rust. On my way back to my car, an IDF officer stopped me. He was called to the outpost due to a complaint by a settler of a photographer walking around. After asking for approval from other residents, he permitted me to leave.
Caliber 3
Gush Etzion
Caliber 3, a private counter-terrorism and security training facility, was established in 2003. It offers tactical training and security techniques to its clients. It is situated in Gush Etzion, a cluster of Jewish settlements located in the Judaean Mountains, near the communal religious settlement Migdal Oz.
After hearing the loud sounds of gunfire from afar, I decided to drive to the civil training complex. I clothed myself in the remnants of military attitudes I learned from my military service more than a decade ago, and entered to the office. After long explanations of my past experience as a soldier as well as an artist, I was introduced to an acclaimed former IDF commander, with a bright white forelock and a bright white smile which must have melted few hearts in the past.
That afternoon, this local James Bond trained some men for settlement security — an always-needed job in Israeli settlements in the Palestinian Territories, which is considered rather "easy" for young capable men. After sunset, releasing the trainees, the local Bond invited me, with a smug smile, to "hang out." I am married, I replied. He said it doesn't matter to him. I left him alone with his wishes.
Maale Rehavam
Nokdim
Maale Rehavam was founded in 2001 with the encouragement and assistance of the government of Israel. The outpost is based on three principles: no fence, employment of Jews only, and an integration of religious as well as secular families. Since it is illegal according to Israeli-American agreements, the Israeli Civil Administration demolished eight houses in 2014. The outpost has not yet been authorized by the state of Israel.
Drori invited me to observe his burnt-down home. I decided that's a good enough reason to drive all the way to the outpost, which is situated in a valley in northeastern Judean Mountains.
Thirty-two mobile homes were scattered across the valley, and one military Hummer was patrolling the place. A few dogs, tied by metal chains, barked aggressively in an attempt to protect their owners' property. The sun was beating down, and no one else seemed to be around. I called Drori. I might arrive tomorrow, he said, Meanwhile, no one lives here but the dogs.
At the time of the video shoot only one person, Drori, was living in Maale Rehavam. Since then, approximately ten families have joined him.
---
---
---