Meet Fellow Stav Palti-Negev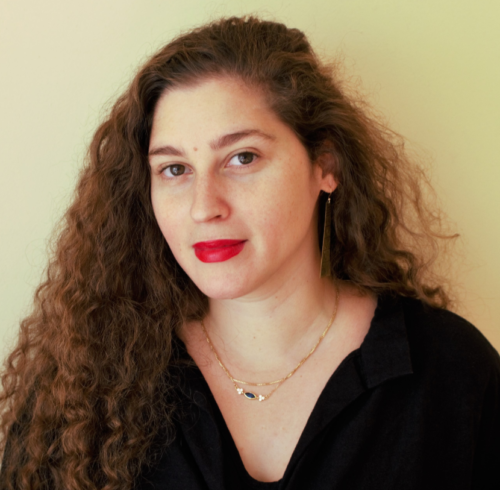 Stav Palti-Negev is an NYC based Israeli playwright. She is a 2017 alumna of The Public Theater's Emerging Writers Group, a 2015/ 2017 HaPais Council for the Culture and Arts Artist Grant recipient and a 2016 Asylum Arts development grant recipient. Her play "Salim Salim," which she wrote and directed, received the Best Play award at the 2014 Israel Fringe Theater Festival and a two-year run at Tmuna Theater in Tel Aviv, 2015 – 2017. Her play "Elsewhere: A Play for an Audience of One" premiered at the Israel Fringe Theater Festival on October 2016 and received a staged reading at The Public Theater (NYC) in June 2017. Her work has been developed through The Public Theater, Atlantic Theater Company, The Flea Theater, Red Theater, The Studio Theater, Beer Sheva Fringe Theater, Asylum Arts, Israel International Exposure and Galei Tzahal Radio among others. Produced: Israel Fringe Theater Festival (Acco), Tmuna Theater (Tel-Aviv), Nazareth Theater.
LABA PROJECT
"The Garden of Earthly Delights" by Hieronymus Bosch is a painting that contains a whole world. It's a triptych of three possible existence options – paradise, hell and an in-between world. In these worlds, humans play, suffer, eat, drink, make love to people and animals, live and die. It is a work that offers us a surrealist, wild, imaginative, and thrilling life and after-life options.
During the coming year, I will adapt the painting into a play. I would like to bring this visual art piece to life, and offer audience members the opportunity to become the people in the garden.
---