Meet Fellow Jessica Tamar Deutsch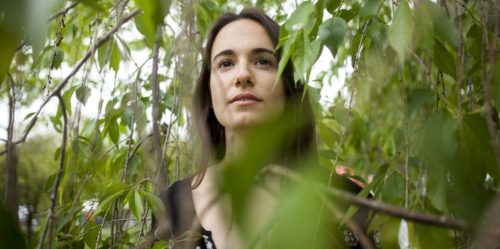 Jessica Tamar Deutsch is a New York based artist. Her work explores the intersection of ancient Jewish practice and contemporary culture. She earned her BFA in illustration at Parsons School of Design. Deutsch has completed residencies with Art Kibbuts, Brandeis Collegiate Institute, and was included in The Jewish Week's 36 under 36 in 2018. The Illustrated Pirkei Avot, A Graphic Novel of Jewish Ethics, is her first published book.
LABA Project
Each project of mine begins with a curiosity. Recently I have been thinking a lot about the two guaranteed shared experiences all humans have, coming in and out of this world. We are taught this truth in the Hebrew word for truth, אמת. When we read the first two letters as its own word, we read 'em' which is short for mother. When we connect the middle letter with the last letter we read 'met.' By studying the practices of chevra kadishas (Jewish groups that prepare the body before burial), and birth doulas, I hope to gain more insights on these moments and the significance they carry in a Jewish and simply human context. I intend to illustrate these experiences in large ink drawings, and writings.
LABA is a unique fellowship. What drew you to apply?
The LABA fellowship is something that has been on my radar for years. The content that comes out of it is vibrant, unique, and high quality. I applied with the hope that this could be an opportunity to push the standards I have for my own work, and connect with other creatives.
What is your favorite East Village spot?
Mud Coffee
What would you want your tombstone to say?
Jessica Stargirl Deutsch
חידוש כמוך לא היה פעם לעולם
(I'd also appreciate the stone itself to be an amethyst crystal)
---