Meet Fellow Jeanne Heifetz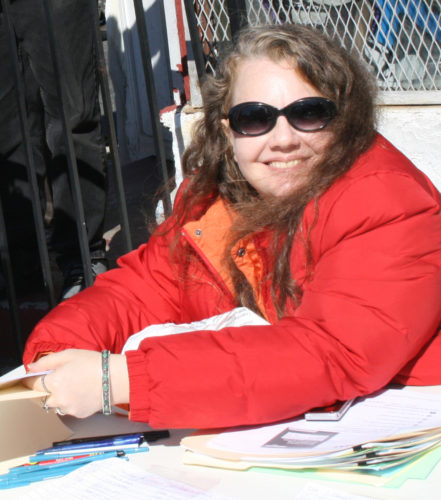 Jeanne Heifetz came to visual art by a circuitous route. She has two degrees in English (Harvard A.B., NYU M.A.), worked at Esquire and American Heritage magazines, spent a year as the writer-in-residence at Exeter, and conducted arts interviews for the Forward. She wrote a book on organic food (HarperCollins) and one on the origin of color names (Henry Holt). But she also worked as a weaver since she was fourteen and had a parallel career exhibiting her woven work at venues like the Philadelphia Museum of Art Craft Show and the Smithsonian Craft Show.
In 2007, Jeanne started applying fiber techniques to non-traditional materials like metal and glass; by 2011 her work had shifted entirely from fine craft to fine art, with bodies of work inspired by natural and man-made geometry. Since then, Jeanne has had nine solo or two-person shows at universities and nonprofit art centers and has been included in group shows in commercial galleries, nonprofit galleries, and museums in 21 states, the U.K., France, Italy, Germany, Australia, and Israel. Jeanne's work is in the Drawing Center's curated registry and the flat files of the Kentler International Drawing Space. Since 2015, she has been invited to curate shows at several Brooklyn galleries and at the Philadelphia Museum of Jewish Art.
Along with her art practice, she works as a freelance editor. For the past several years, one of her main clients has been a nonprofit that uses comics and humor to get people to engage in conversations about their end-of-life wishes.
LABA PROJECT
Since 2016, I've been working on a series of drawings that addresses mortality through the formal language of cemetery maps. My practice begins with research (one of the archivists at YIVO refers to me as "the grave robber"). I strip the maps of text, then draw the resulting abstract forms with graphite on handmade paper, burnishing the graphite by hand. I'm deliberately working with materials that relate to the earth and the body: graphite is carbon; much of the paper I use is tinted with iron oxide. I also use paper handmade by Muslim papermakers in India that is traditionally used for genealogy charts, which seems wholly appropriate for work about cemeteries.
The title of the series, "Pre-Occupied," refers to my own preoccupation with mortality, but it's also a play on the fact that on burial society cemetery maps, which indicate who's buried in each grave, any grave whose inhabitant is unknown is simply marked "Occupied." Until now, I've been drawing maps that depict blocks of graves (often purchased in common by burial societies). At LABA, I will begin drawing maps that delineate individual graves. These maps are much less orderly than the ones I've been working with; I'm excited to make a connection to the work of Rabbi Jill Hammer, who suggests that the pre-Enlightenment Jewish afterlife was a wild, crowded world.
Marking one grave at a time will also force me to address mortality more directly, and I anticipate that I will experiment with more intimate kinds of mark-making, like tallying each grave with a fingertip dipped in graphite. I also plan to experiment with materials related to my family history, like shell gold, a connection to my maternal great-grandfather, a goldsmith who lived not far from the Y, on East 5th Street.
While at LABA, I hope to explore immersive ways of installing the work, for example, creating an 'exploded' cemetery map of suspended drawings of individual sections, hung parallel to the floor, through which the viewer would walk.
WORK SAMPLES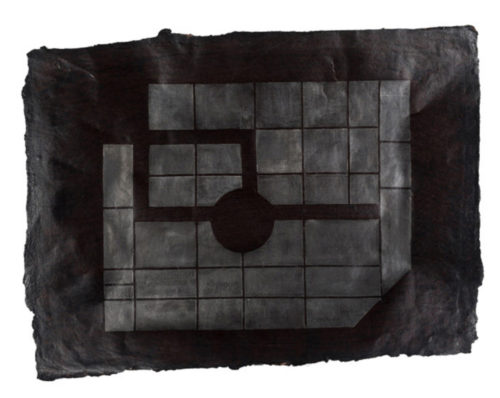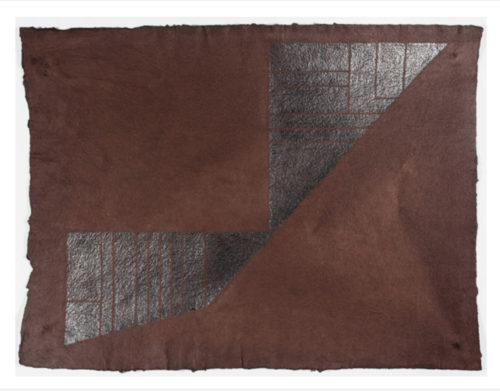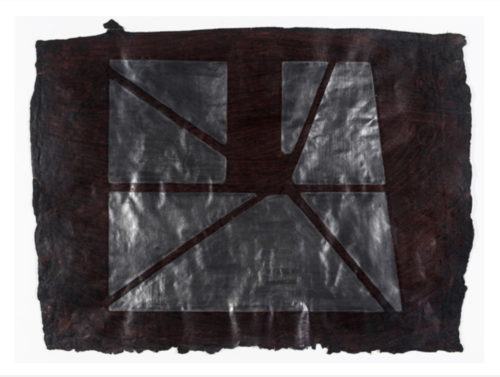 LABA is a unique fellowship. What drew you to apply?
Ever since several former LABA fellows told me about their experiences, I've been (impatiently) waiting for a LABA theme my work might fit so I could apply.
As a visual artist, I try to practice "slow looking," but it's been a long time since I've engaged in sustained close reading of text, and I've missed it. I grew up in a secular household, but after college, a friend brought me to a lay-led congregation that was full of academics. Each week, a different member would give a d'var Torah informed by anthropology or psychology, law or medicine. I loved watching the text shift and open as it was illuminated and interpreted in these radically different ways. I'm looking forward to a year of similarly rich, probing conversations at LABA.
What is your favorite East Village spot?
Until recently, my favorite East Village spot was the paper department on the second floor of the late, lamented New York Central Art Supply. Now that New York Central is gone, I'd have to say SOS-chefs, a multi-sensory feast you don't have to be a chef to enjoy.
---