Meet Fellow Dmitri Barcomi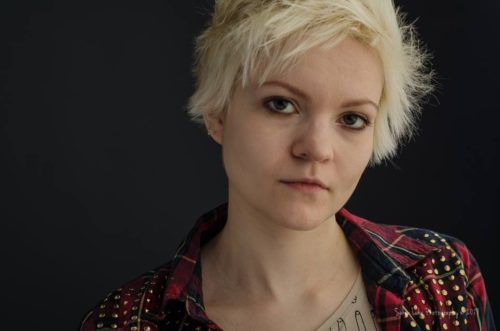 Dmitri Barcomi is a director, theater artist, and musician from New York City. His artistic goals include creating theater from unusual source materials, exploring technology and multimedia in live performance, multilingual theater, and radical reenvisionings of traditional texts. His work has been featured at Edinburgh Fringe, New York Fringe, La Mama Theater, Dixon Place, and more. Dmitri is also a violinist and works in theater production. Education: BA, The New School. Directors Lab North alum & Lincoln Center Directors Lab member.
LABA PROJECT
'Necrophoresis' is a cross-medium dance theater piece exploring the death rituals of ants and the life of Anna Freud.

LABA is a unique fellowship. What drew you to apply?
Much of my work is inspired by non-theatrical texts and my creative process is intensely research-based. I typically spend months researching and reading while creating a piece, and close readings and discussions of a text have proven to be an integral part of the work that I do. I was drawn to the opportunity to explore texts that are new to me in the company of other artists through the LABA fellowship. My art is also very interdisciplinary so I was excited by the prospect of getting to regularly meet with artists across many mediums besides theater.

What are your favorite East Village spots?
Mee Noodles for cheap eats, La Mama for theater, Boiler Room for post show drinks.

What would you want your tombstone to say?
Enter at your own risk.

---