Meet Fellow Alex Weiser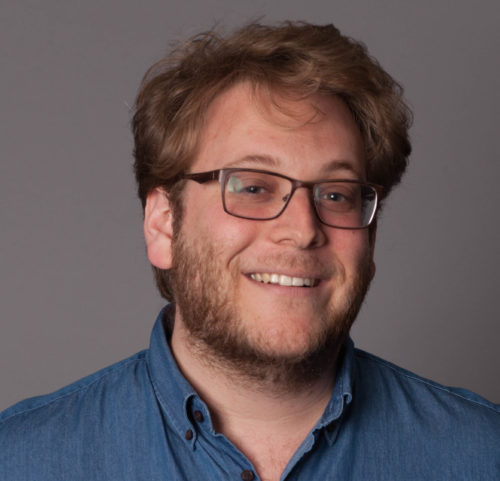 Broad gestures, rich textures, and narrative sweep are hallmarks of the "compelling" (New York Times), "shapely, melody-rich" (Wall Street Journal) music of composer Alex Weiser. Born and raised in New York City, Weiser creates acutely cosmopolitan music combining a deeply felt historical perspective with a vibrant forward-looking creativity. Weiser has been praised for writing "insightful" music "of great poetic depth" (Feast of Music), and for having a "sophisticated ear and knack for evoking luscious textures and imaginative yet approachable harmonies" (I Care If You Listen). An energetic advocate for contemporary classical music and for the work of his peers, Weiser co-founded and directs Kettle Corn New Music, an "ever-enjoyable," and "engaging" concert series which "creates that ideal listening environment that so many institutions aim for: relaxed, yet allowing for concentration," (New York Times) and was for nearly five years a director of the MATA Festival, "the city's leading showcase for vital new music by emerging composers." (The New Yorker).
Weiser is now the Director of Public Programs at the YIVO Institute for Jewish Research where he curates and produces programs that combine a fascination with and curiosity for historical context, with an eye toward influential Jewish contributions to the culture of today and tomorrow.
WORK SAMPLES
Herzl's Plea to Pope Pius X (from "State of the Jews") (In Progress)
https://www.youtube.com/watch?v=Lc1UsBxQKso
and all the days were purple for Singer and Chamber Ensemble 28′ (2017)
http://alexweiser.com/purple.html
after shir hashirim for Chamber Orchestra 6′ (2017)
http://alexweiser.com/J.html
LABA PROJECT
I am currently writing an opera called "State of the Jews" with librettist Ben Kaplan based on the life of Theodor Herzl. The opera follows Herzl in the last year of his life as his efforts to secure a Jewish homeland seem increasingly futile. The opera includes the sixth Zionist congress in which Herzl proposes Uganda as a possible land for Jewish settlement, and a visit with Pope Pius X seeking his support. Interwoven with this public historical narrative is the private personal story of the conflicted relationship Herzl had with his wife Julie Herzl, and the toll that his political views and aspirations took on their family life.
LABA is a unique fellowship. What drew you to apply?
I love engaging with Jewish texts and culture with the goal of ultimately creating new art, and I love the idea of doing this in an intense and structured way, with a community of others committed to the same goal.
What is your favorite East Village spot?
I grew up in the East Village and I absolutely love it! I couldn't possibly pick a favorite spot.
What would you want your tombstone to say?
I love this line from Anna Margolin's poem "Epitaph:"
זי האָט ביזן טויט געשיצט געטרײַ מיט הוילע הענט דאָס פֿײַער, װאָס  איז איר געװען פֿאַרטרויט און אין אייגענעם פֿײַער געברענט
Until her death she faithfully protected with bare hands the flame entrusted to her and in that same fire she burned.
---