DRUNK IS BACK!
LABA, the international incubator of Jewish art and culture, kicks off its tenth season with DRUNK 2018 —  an evening filled with art, performance, ancient Hebrew texts and wine tastings to match.  This Saturday, November 18th at 7:30PM, LABA current roster of fellows, LABA teachers, and the community will all join in at the Theater at the 14th Street Y.  
For those looking for a taste right now, here is 2016-2017 LABA alumna Laura Beatrix Newmark's take on her DRUNK experience.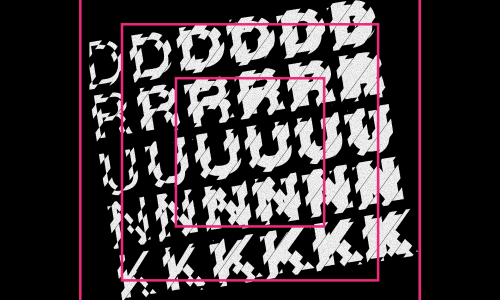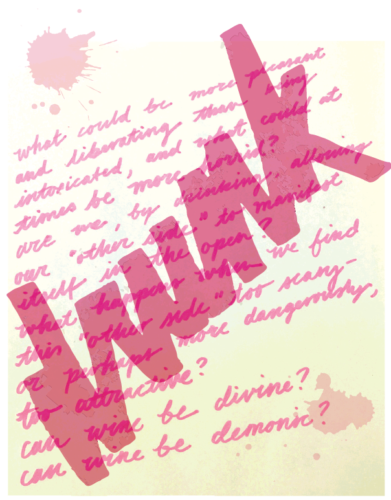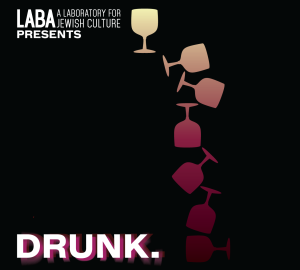 What is DRUNK for you?
Ancient Hebrew texts beg for alcohol, as much as ancient Hebrew texts likely came about through alcohol. There is a profoundly sinister and literally intoxicating element to being a woman devouring Hebrew texts and riffing on meaning in the ways of the midrashic Rabbis, all while in the comfort of the loving 14th Street Y and LABA communities.
DRUNK encapsulates this feeling to the core by bringing in ancient Hebrew texts, Jewish culture and artistic exploration around alcohol, while the audience slowly dissolves into a blissful haze of radiant and intriguing buzz-ation. Sampling wines expertly chosen to pair well with the texts and witnessing the manifestations of these texts through the cultural medium of each LABA artist, one feels dizzy and giddy.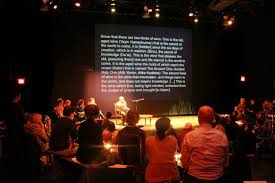 I've been a sworn fan of LABA for many years now. The first time I went to a DRUNK night I had no idea what to expect. It reminded me a little of the first time I saw Batsheva Dance Company and they did the Who Knows One piece. It was that intertwining of Jewish and modern art that was so exhilarating — by far the highlight of that LABA year.
What makes you come back to DRUNK each year?
Each year brings new wines, new texts, and new artists. Each year brings its own new magic. It's an opportunity to be stimulated, energized, and captivated in ways.
It is the first opportunity for the LABA cohort to come together as a group, and its amazing to watch how each piece riffs off each other and tells who they are as a community. The word "pairing" really resonates with how DRUNK is structured — the community coming together, and the wine mixed with the text, and then the text mixed with the artistic pieces. It feels very fitting.
Drinking at DRUNK is not done in excess. There is a specificity to it. Let's be honest, by the end you're drunk. But you're drunk off so many things beyond alcohol.
Last year you weren't a mere spectator, but performed at DRUNK. What was it like?
I will say, being a DRUNK performer made me get a little drunk before the performance. It was the first time I was performing in decades, but there was a unique energy and excitement. It was a combination of the soul-elevating and mind-blowing teachings by LABA's resident scholar Ruby Namdar paired with the wines, art and the topics that made for a really provocative night. (See left Laura performing at DRUNK 2017!)
Is there a favorite moment, either a performance, teaching, or wine that has stuck with you?
There was a Lebanese wine and I remember thinking how fitting it was for the evening. It had such an intriguing taste. The vineyard was in a region so close to where these ancient texts originated.
In terms of performances, it was more of the collective whole than the individual performances. Last year, my year, there were a lot of naked men. But it was all in the service of art. It didn't feel gratuitous in any way, it was quite beautiful. Also, Gil Sperling's video projections I thought were quite mystifying last year.
What about the coming DRUNK makes you already a bit intoxicated?
I think this year's topic of WAR & PEACE is explosive and there's a fantastic cohort of artists. Many have also served in the military, which provides a narrative and experience that is sure to create moving and compelling work. I'm looking forward to watching their performances, listening to their works, hearing their music, and last but not least, DRUNK-drinking with all of them deep into the night.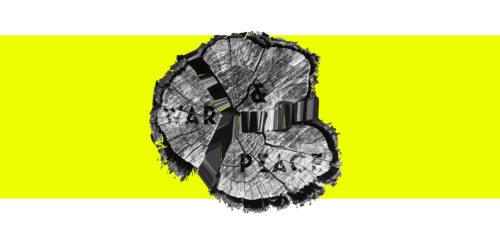 ---
---
---