Against the Flow
The Seventh Day Literary Festival, curated by LABA Journal editor Hanan Elstein, celebrates its closing night with "A Wandering Language," Thursday, December 7th, 7:00PM, at the American Jewish Historical Society and the Center for Jewish History. LABA's resident scholar and expat Israeli novelist Ruby Namdar will be discussing his prize-winning new book, The Ruined House – which critic Adam Kirsch called a "new kind of Jewish novel" – with LABA's lead teacher Liel Leibovitz of Tablet Magazine.
Literary scholar Dr. Shirli Sela-Levavi spoke with Namdar on his unique position as an Israeli Jew in the Diaspora who explores religious themes, as opposed to the mostly secular Jewish authors of Israel. They also talked about Facebook, Jewish Tikkun, Jerusalem and passing on a foreign yet familiar soil.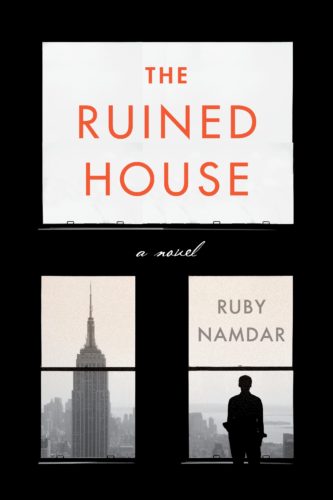 Three years ago, on a freezing, stormy weekend, I came to Ruby Namdar's apartment in New York City overlooking the Hudson River. That year The Ruined House won the Sapir Prize, Israel's equivalent of the Pulitzer, and we were both optimistic; I just graduated from my Ph.D. in Comparative Literature and started my literary blog, where I write about Hebrew literature and Israeli authors. Jerusalem-born Namdar, like many other Israelis, was positively surprised by the openness of the prize committee that for the first time decided to grant it to an Israeli expatriate.
Around the time the book was originally published in Hebrew, Namdar was involved in an outrage sparked by one of Israel's most prominent authors, A.B. Yehoshua, who lashed at Jewish authors who live outside of Israel, blaming them for not realizing the immensity of the Zionist revolution. Namdar countered that Yehoshua's view is outdated and preposterous.
The Ruined House presents a Jewish male protagonist, Andrew Cohen, a sworn New Yorker who goes through what seems to be psychotic breakdown or midlife crisis. However, his personal crisis is intertwined with a cosmic breakdown, caused by a slight sin committed 2000 years ago by the high priest in the Temple in Jerusalem. Although the novel offers a significant repair on both fronts, this does not include the resurrection of the Temple, nor the return of its modern protagonist to Zion.
Relating to this fact, Namdar commented: "I did not write the book as an anti-Zionist manifesto. I certainly believe in the importance of the Zionist project and in the centrality of the Jewish state. But I also believe that now, when the Israeli center has already been established, we cannot go on thinking that all Jewish people should live in Israel. I think that political Zionism has succeeded beyond expectations. But precisely because of this, we can now have the peace of mind to fulfill Ahad Ha'am's vision, and turn the state of Israel into a spiritual center."
Three years later, soon after his novel was published in English translation, and following the proliferation of right-wing, nationalist trends in Israel and elsewhere, I returned to Namdar to see what, if anything, has changed for him.
• • •
Shirli Sela-Levavi: Following your receiving the Sapir Prize, the prize committee re-convened and decided to limit future candidates to Israeli permanent residents only. Are you still optimistic?
Ruby Namdar: The closing of the gates in the face of Hebrew, non-Israeli authors was harsh and traumatic, although for me, personally, it was already irrelevant. Still, in the long run, I am sure that international Hebrew culture will overpower its gatekeepers.
SSL: Your position on the physical and spiritual place of Hebrew literature is in opposition to the Zionist ideology of A.B Yehoshua. This opposition is related to your explicit attachment to Jewish tradition, as opposed to the apparently secular worldview of Israeli mainstream authors. It is also clear that you are both very well read in Jewish sources and yet walk around in modern garb and don't meticulously observe the 613 commandments. You study the Zohar, read modern literature and demonstrate familiarity with the history of Western culture. You define yourself as Jewish-Israeli American; traditional, but not religious. So, how does this identity position you in relation to contemporary Israeli literature? Do you offer an alternative to Zionist Israeli writing that distanced itself from Jewish tradition?
RN: I am different from other Israeli authors. I am not part of any contemporary genre. I am part of a larger historical discourse that includes the Bible, the Mishnah, the Talmud, Halakhah, Aggadah and Midrash. I believe that anyone who writes Hebrew prose must be familiar with these sources. It has nothing to do with religion, it has to do with the reverberations of Hebraism. I am not critical of Hebrew authors. Actually, if you look at the great ones you can see that they are all familiar with the Jewish canon. But Israeli culture took the humanistic project of secularism too far, to the point of uprooting the culture from its sources, and I try to remedy some of it in my work.
SSL: Another side of your alternative identity and cultural agenda is the vision of Hebrew literature as transcending national borders. Still, the idea of living in the Diaspora or in exile is perceived in Jewish tradition, not only in Zionist thinking, as a result of the breakdown of the more wholesome life in the homeland. What about your personal experience as a Hebrew-speaking writer living in the Diaspora? Is life outside of Israel still a divine punishment in the age of the Internet and social media?
RN: Facebook today is a place no less than Broadway. Maybe even more. For me, Facebook is the current center of my community. For this reason we should understand that the meaning of immigration has changed, and should not worry Israel as much as before. People living outside of Israel are constantly involved in what happens there. Our conversation here and now is related much more to Tel Aviv than to New York. I do not believe that Israeli life outside of Israel can continue without the homeland from which we came. The center is still in Israel. At the same time, living in the Diaspora today does not have the same meaning as it had when I was a child. Back then, the borders between Israel and the Diaspora were impassable. Either you lived in Israel or you severed your ties with your friends and family and moved elsewhere. I am still tearful every time I am reminded of my mother, reading her mother's letters sent from Iran. "Look," she would say, "the letters are blurred by my mother's tears," and then she started crying, and I followed.
SSL: So, living today in New York is much less of a tragedy. But what is the price of immigration?
RN: Today immigration is easier. Flights are more affordable, and social media provides alternative means of communication. Still, my daughters do not see my parents as much as I would like. Their Hebrew is excellent, but it is American Hebrew. They will probably not be able to read my novel in Hebrew, read the bible in Hebrew or read Agnon in this language. 
• • •
Mentioning S.Y. Agnon, the Hebrew Nobel laureate (1966) is not a coincidence in Namdar's case. Agnon is probably the most Jewish among Hebrew writers and the most Zionist among Jewish writers, a position Namdar gladly shares.
A no less significant similarity between the two authors is their preoccupation with the Kabbalistic idea of repair, or rectification, both in the personal and in the cosmic domain. The Kabbala tells that the world was created by the cosmic breakdown of the vessels, suffered as a result of the intense penetration of divine light at the moment of creation. According to this cosmology, the world we live in is a degraded version of the divine unity. It is full of shards, or holy sparks that should be returned to their divine origin for the tragic break to be repaired. It is also no coincidence that the kabbalistic cosmology was created after the catastrophic expulsion of Jews from Spain in the 15th century; this cosmology is at the same time the story of the exile of the divine forces from their core, and a narrative take on the exile from Spain, and earlier from the Jewish homeland, Israel.
The notion of repair is central to The Ruined House on both levels: Andrew Cohen, the modern priest of liberal American academia, experiences exile from his place at the top of New York intellectual circles, while the destruction of the Temple in Jerusalem is perceived as a result of the sins committed by the high priest.
SSL: The idea of repair, or Tikkun, seems to me more acute today than ever before. The recent rise of white supremacy was accompanied by a wave of antisemitism, islamophobia and other kinds of hatred. The world looks broken. I feel that your novel offers all readers, not only Jewish ones, this concept of repair. Tell me, how can the broken be repaired according to your novel?
RN: The novel is indeed a Jewish morality tale, but not of a simple kind. It presents different, complex sins and a complex repair. The protagonist is somewhat arrogant, somewhat selfish and somewhat neglectful. The repair is not simple and complete in the sense that they lived happily ever after. My pseudo-ancient story-within-the-story presents the kabbalist premodern conception that sees the smallest act as potentially fatal on a global scale. In this story, the high priest was arrogant towards a junior one, and the catastrophe that ensued was global. The most important question, though, regards the readers, and the kind of cultural transformation or repair that I want them to experience while reading the novel. I believe that the readers have committed the sin of cultural neglect. In writing the novel I retrieved an ancient cultural memory. I wanted them to go through mental and cultural deconstruction that will reconnect them with deeper strata of their identity.
SSL: Three years after our first discussion, it seems we are both less optimistic than we were. When you look today from your living room window on the powerful view of the Hudson River, are you reconciled with your choice to live in New York? Do you miss Jerusalem? Does it occur to you that you might die on the banks of the Hudson River, away from your homeland?
RN: This river is very meaningful for me. This is why it is mentioned so often in the novel. For me it symbolizes the great beauty, the purity and the estrangement of living abroad. I grew up in the arid landscape of Jerusalem, where there is not enough water. Nothing is more alien to me than a river. At the same time even the word "river" excites me. It is a mystic, Zoharic word. When we searched for an apartment I looked for one with a river view. Now, looking at it, I certainly think of the prospect of dying just like that, sitting in my armchair with a glass of wine, looking at the water.
• • •
Ruby Namdar's imagining of his death scene as directed by Mario Poso in The Godfather made me think of relative alienation; he can already think of himself as an Italian, which means that he is already half immigrant and half local, as Italians are in America. He still has an accent, but his English is rich and flowing; he is looking at the river through his window, but part of him already manages to swim in it.
The Seventh Day: Israeli Literature Fifty Years After the Six-Day War is presented by the 14th Street Y in collaboration with the Jewish Book Council, co-sponsored by the Israeli Consulate in New York, and supported by Tablet Magazine.
---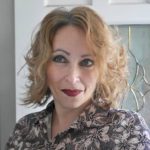 Shirli Sela-Levavi graduated from her Ph.D. in Comparative Literature in Rutgers University in 2014. Since then she has taught English and rhetoric in different colleges. You can follow her literary blog at http://pendora.reviews/.
---
---
---