"birds sing a pretty song" returned May 4th
LABA Alums Maxx Berkowitz and Rebecca Margolick returned to the Theater at the 14th Street Y for a second stage production of birds sing a pretty song May 4- 7 for a sold out show.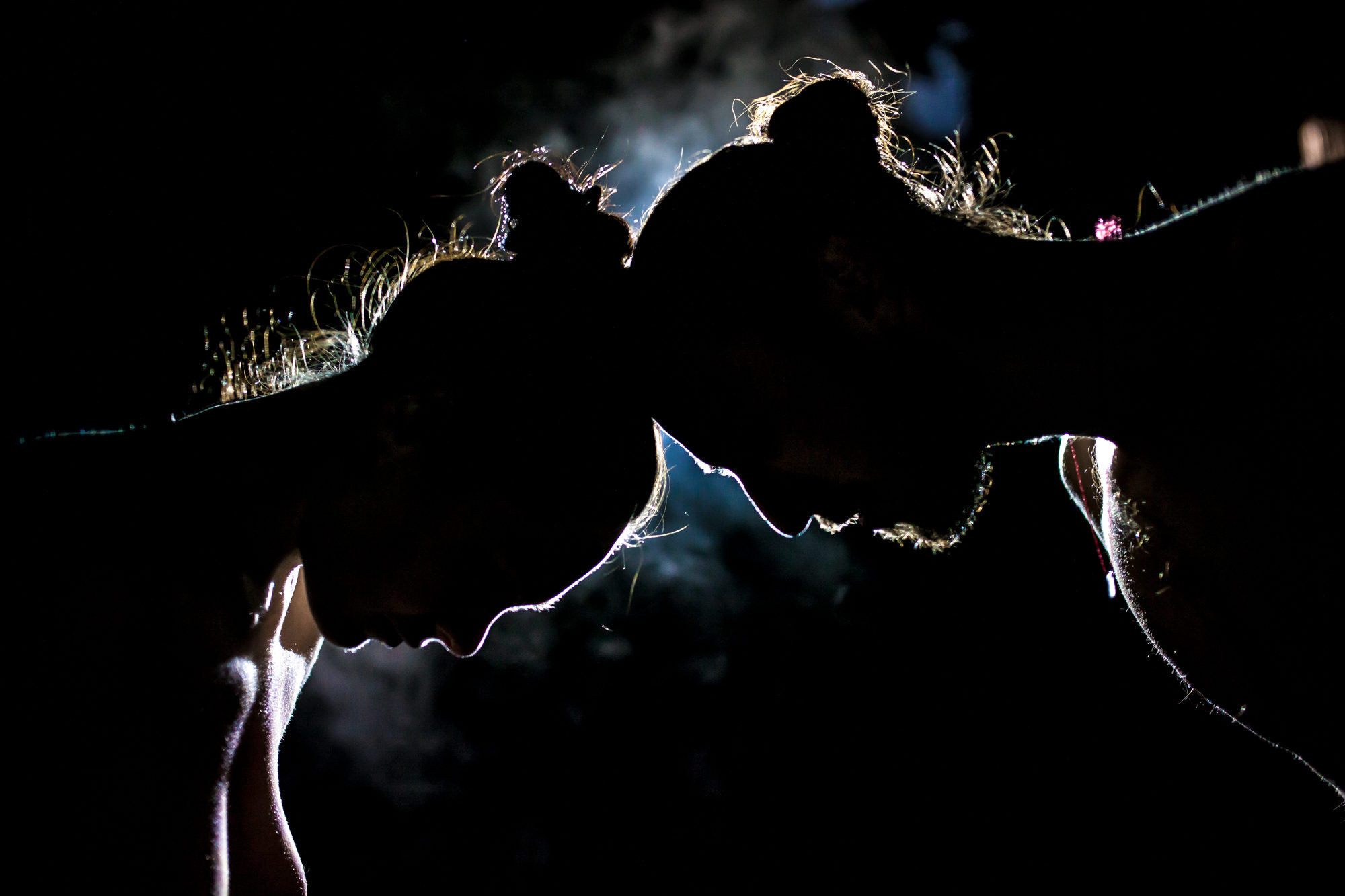 The OPENING NIGHT party on Thursday, May 4th, was a success!
Thoughts from the creators, Rebecca Margolick and Maxx Berkowitz:
birds sing a pretty song is a performance piece integrating dance, live music and interactive/responsive film. The work revolves around two dancers, suspended in an environment where our hyper social nature reaches a point in which the lines of virtual and reality are obscured. The audience follows their wanderings through a world manipulated and influenced by the "curators" (the three live musicians) and projected light structures that move and direct the world onstage. Through the piece they encounter an attempt at a relationship, fleeting glimpses of memory, and a fight for connection. Tied in with sound and video reactive visuals, the audience is engulfed in a world corrupted by narcissism, surveillance and confinement.
We pulled imagery and ideas from shows like Black Mirror and books including The Circle by Dave Eggers and Oryx and Crake by Margaret Atwood, all of which explore where social media and/or surveillance could take humanity. We were also inspired by the ancient texts and discussions that came up through our LABA meetings like the Talmudic Tractate story of a Nazarite who after glancing at his reflection in the water of the well, became so overwhelmed with desire for himself that it threatened his very life.
Since the culmination of our fellowship with a work-in-progress showing last year, we were fortunate to receive two Chutzpah! Festival residencies in Vancouver and Sointula, BC, which gave us the time and space to re-imagine the piece, expand the choreography and experiment with the interplay of live music and dance. While the roots of last years show are still present, we have evolved the piece to bring a more seamless interplay between the varied components of the piece. In this iteration, we have explored the idea of surveillance, the feeling of being watched and watching others.
---
---
---