Meet Fellow Hanan Elstein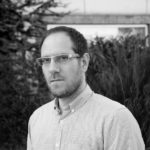 Hanan Elstein is an Israeli literary editor, translator and essayist, living in Brooklyn since 2013.
He studied philosophy, history, literature, cultural studies and law at the Hebrew University, Jerusalem, and Albert Ludwig University of Freiburg, Germany.
He has been working as an editor of Hebrew and translated American and world literature, both fiction and non-fiction, since 2001. He has edited renowned Israeli authors such as Assaf Gavron, Liat Kaplan and Yossi Suckari. He translated over 15 titles from German to Hebrew, including works by Walter Benjamin, Immanuel Kant, Jean Améry, Joachim Fest, Heinrich von Kleist, Irmgard Keun, Elfriede Jelinek, Werner Bräunig and Christian Kracht.
In the past few years he has been collaborating on international theater projects, mostly co-productions of German and Israeli theaters. These productions are usually multilingual works evolving through an extensive process of intellectual research and creative endeavor between directors, actresses, play writers and translators.
He has published literary essays in books and newspapers, as well as many theater reviews. Additionally, he thought creative writing at Israeli art schools, including Bezalel Academy of Arts and Design, Jerusalem.
LABA PROJECT:
I work on a book-length depiction of the life of an undocumented Hebrew refugee – kinda wandering Jew metamorphosed into our present-day – who grotesquely refuses to acknowledge the awkward spatial displacement he has imposed on himself.
The story is loosely based on the experiences of a scatterbrained dude who came to New York for a prosaic reason, to pursue advanced education. Months later, while simultaneously enjoying himself and struggling, he comes to realize he had suffered a terrible loss: he lost his homeland. He finds himself torn from an intimate interconnection with a tiny, not so long ago still relatively just and justice aspiring melting pot of a nation, deeply rooted in his childhood and adulthood's natural geography of mind and spirit. Almost every hour, occasionally by the minute, he keeps loosing certain kinds of a familiar affective touch – scents, flavors, colors, images, rhythms and sounds, and above all his holy and secular guttural mother tongue. Though still remembering vividly what was left behind, he is in danger of losing himself.
Like many other people in the real world, my protagonist is seeking in this vast terrain a stable shelter for his language. He hopes to find in America a safe territory, by no means a perfect and flawless haven, for a voice and a way of thinking which have been threatened to be silenced within his native land. His knees quaked, he is looking for a secured ground where his lingual cultural heritage – the canister of his thoughts, the foundation of his existence – could be guarded against rising malicious political forces.
The book would tackle topics such as immigration, linguistic exile and diasporic existence, and raise questions about alienation, assimilation, and the prospects of making a home of a foreign land.
WORK SAMPLES:
What drew you to apply to LABA?
I was a visiting fellow at LABA last year and had a wonderful experience. I was exposed to a very refreshing approach to the study and interpretation of Jewish texts. I was reminded how beautiful, rich and wise they are, and gained a new understanding of their importance and relevance to my endeavor of evolving as an editor of Israeli literature and keeping Hebrew at the core of my life in New York. Frankly, it made me fall in love again with my native language. I was also shown a way to integrate a form of a free spirited Judaism into my secular life. Last but not least, the warm company and creative environment were inspiring and invigorating.
What calls to you about this years particular topic, OTHER?
---
---
---