2016-2017 LABA FELLOWS
Meet the new LABA fellows that will be joining our exploration of OTHER for the 2016-2017 season: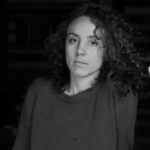 Hadar Ahuvia is a Brooklyn based performer, choreographer and educator making dances grounded in physical research and political consciousness. Her work has been presented at Nyla, Empac, Dixon Place, CPR, Brooklyn Studios for Dance, Danspace's Draftwork, Aunts, Catch, Roulette, The Whole Shabang, and Eastport Art Center, Maine. She has performed for Sara Rudner, Jill Sigman, Donna Uchizono, Kathy Westwater, Molly Poerstel, Anna Sperber, Jon Kinzel, Stuart Shugg, and Tatyana Tenenbaum. A progressive jewish educator, ahuvia was raised in Israel and the U.S., trained at the San Francisco Conservatory of Dance, and earned a BA from Sarah Lawrence College. She was a 2012 DTW/NYLA Fresh Tracks arttist and is 2015 Movement Research Artists in Residence. Read more here.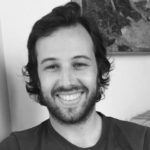 Michael Gac Levin  was born and raised in Los Angeles, California. He received is BA in Classics from the University of Chicago, where he wrote his undergraduate thesis on the construction of the "Barbarian" in Ancient Roman Literature. He had his first solo exhibition in 2013, entitled "Jews of Today," at 109 gallery in Williamsburg. "Jews of Today" was a multi-year research project in which he explored Hasidic codes of dress, first in paintings, and ultimately in an illustrated book of the same name, published in a small edition by the gallery. The same year he finished "Jews of Today," he enrolled in Pratt's MFA program. He graduated in May of 2015, and in November of that year, he attended the Vermont Studio Center as an artist-in-residence. He has since been working in Brooklyn as an artist and illustrator, and remains active in Pratt's alumni community. Read more here.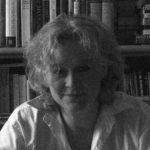 Elana Greenfield is the recipient of a Whiting Writers' Award in drama. Her critically acclaimed book, At the Damascus Gate: Short Hallucinations (Green Integer), was awarded The New American Fiction Competition. Among her works for the stage, most recently, Wrench (Part I), was presented at ArtsEmerson, Boston, produced by Sleeping Weazel, with prior works presented at such New York venues as La Mama E.T.C., The Vineyard Theatre, the New York Shakespeare Festival/Public Theater, and Bottom's Dream (LA). Her play, Nine Come, is included in New Downtown Now: An Anthology of New Theater from Downtown New York (University of Minnesota Press). Greenfield's articles and essays have appeared in Yale's Theater magazine and the Brooklyn Rail; her plays excerpted in Bomb Magazine and her radio plays heard on WNYC, The Radio Stage and public radio stations across the country. She currently teaches in the Arts and Interarts programs at The New School University's Eugene Lang College. She has also taught at, among others, Bennington College  and Bar-Ilan's Jerusalem Summer Writing Seminars. Born in New York City, she graduated from Sarah Lawrence College and holds an MFA from Brown University. Read more here.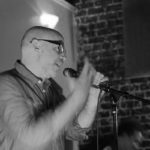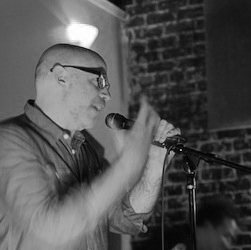 Gordon Haber abandoned an early career in marketing for the more rewarding, if less lucrative, fields of writing and publishing. Gordon has an MFA in creative writing from Columbia University. His awards include a Fulbright Fellowship to Poland, and he has received support from the Queens Community Arts Fund and the MacDowell Colony. His nonfiction religion writing on topics like circumcision, atheism, and the Jefferson bible appears frequently in the Jewish Daily Forward, Religion Dispatches and Killing the Buddha.  His recent fiction includes two best-selling novellas published by Amazon as kindle singles: False Economies and Adjunctivitis. Other stories have appeared in the Normal School, The Parenthetical Review, Jewish Fiction, Zeek and Heeb magazine. His forthcoming kindle single, his grandmother's memory, will be published this summer.  His agent is currently submitting his novel, With Perfect Faith: a novel of the Apocalypse (Jewish Division), to publishers. The novel is the fictional memoir of Gershon Halpern, a skirt-chasing, alcoholic marketing executive whom god chooses to prophecy the imminent arrival of the messiah.  After the success of his own e-books, Gordon started Dutch Kills Press, LLC, an e-book publishing company. Since 2014, Dutch Kills Press has sold thousands of e-books, marrying the editorial precision of traditional publishing with the convenience of the digital world. Contributors earn 50% of the profits.  Gordon does not live in Brooklyn. Read more here.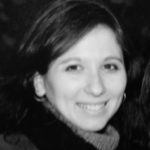 Abigail Katz serves as Director of New Play Development for Atlantic Theater Company where she has been on the artistic staff since 2009.  In 2014 she expanded Atlantic's play development program by creating the Amplified Reading Series and Launch Commission for early career writers. She was previously Literary Associate and Dramaturg for The Civilians, where she worked on productions Brooklyn at Eye Level, This Beautiful City (The Vineyard Theatre) and Paris Commune (The Public Theater). She was also Producer for Voice & Vision, a company devoted to developing women theater artists. She currently teaches at The New School (School of Drama) and Atlantic Theater Company's Professional Conservatory program. In addition she has taught in the MFA programs at Columbia University School of the Arts and SUNY Stony Brook/Southampton, as well as workshops at The New School, PlayPenn, Southampton Writers Conference, the Commercial Theater Institute, the Playwrights Foundation, CityWrights/City Theatre and Samuel French. Additional affiliations include the Arts Committee for the Alumni Career Task Force for The Dalton School and the New York City team for the American Theatre Archive Project. A native New Yorker, Abigail received her MFA in dramaturgy from Columbia University School of the Arts.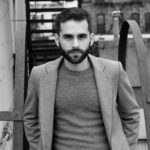 Michael Leibenluft is a Brooklyn-based director originally from Chevy Chase, Maryland.  Michael's directing credits include I'll Never Love Again (a chamber piece) by Clare Barron at the Bushwick Starr (Obie Award for Direction, 2016; NYT and Time Out Critics' Picks), How I Learned to Drive by Paula Vogel with Drum Tower West Theater in Beijing, Lost Tribe by Alex Borinsky as part of Target Margin's Yiddish Theater Lab, The Subtle Body by Megan Campisi at 59E59 Theaters and the Shanghai Dramatic Arts Center, and other projects with LMCC, The Civilians, EST, and NYU/Tisch. Michael has assistant directed at the Signature Theatre, Playwrights Horizons, Atlantic Theatre, P73, and American Theater Company. He is an alum of the Soho Rep Writer/Director Lab, the Lincoln Center Directors Lab, as well as a former Fulbright Fellow, SDCF Kurt Weill Fellow, and Drama League Fall Directing Fellow.  Michael graduated from Yale as a double major in Theater Studies and East Asian Studies and completed his Masters in Performance Studies at the Shanghai Theatre Academy. Michael is the founder of Gung Ho Projects, an educational and cultural exchange platform dedicated to increasing understanding between the U.S. and China More info. Read more here.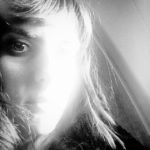 Keren Moscovitch is a multi-media artist and scholar based in New York City. Her work explores the poetics of intimacy, and the space where the spiritual and the sexual meet. She holds an MFA from the School of Visual Arts, where she currently teaches courses in art and philosophy, and a BA from Georgetown University. Continuing her exploration of the intersection of practice and theory, she is currently pursuing a PhD in Philosophy, Art Theory and Aesthetics at the Institute for Doctoral Studies in the Visual Arts. Keren has exhibited and given lectures internationally, and is a contributing writer at ARTPULSE Magazine. Read more here.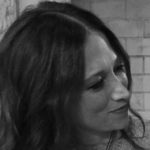 Laura Beatrix Newmark is the Jewish Life & Culture Fellow at The 14th Street Y. She builds community amongst the young families of the 14th Street Y through interactive and creative programming. Her intersection with the arts spans multiple decades (starting with playing the cello from age six) and includes quoting a young stand-up named Jay Leno at her bat mitzvah, watching every episode of The Jon Stewart Show and then sneaking into a comedy club to tell him she was Jewish, then managing a roster of stand-ups and improv artists and leading up to her greatest creative role yet of being the mom to Elias Pablo and Milo Liev. Laura holds a BA in Urban Studies with a concentration in English from Barnard College. Read more here.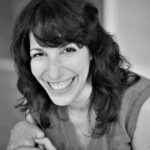 Franny Silverman is a theatre-artist and educator who creates interactive theatre, ritual and educational experiences for humans of all ages. Franny is currently the Director of Learning and Action for Brooklyn's independent, progressive synagogue, Kolot Chayeinu. This year she had the honor of being in the inaugural cohort of UJA's Ruskay Institute for Jewish Professional Leadership as well as training with and facilitating conversations on Israel as a Resetting the Table Facilitation Fellow. She has created and performed in numerous new Jewish theatre works for stage and ritual settings as an actor with Jewish Plays Project; a founding member, and former Associate Artistic Director of Storahtelling-Lab/Shul; and founding member of Wisconsin-based Northwoods Ramah Theater Company. Franny directed NY and touring productions of Ayelet Rose Gottlieb's mulit-media song-cycle Mayim Rabim/Great Waters (BRICLab, PS122, Wexner Center, Chicago Cultural Center). Her interactive Passover experience, UnSeder|DisOrder, was presented by Chashama's "Process is Fundamental," in 2010 and along with warner|shaw co-founder Annie Levy, she served as Indiana University's Jewish Studies Program's Paul Artist-in-Residence for the development of warner|shaw's The Latvia Project in 2012. Read more here.

Gil Sperlin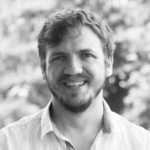 g is a multimedia artist and performance maker. He has created short films and video installations, video design for the stage, and multimedia performances. Sperling is a graduate of the School of Visual Theater in Jerusalem and holds a B.A. in psychology and philosophy.  He also spent a year as a fellow at the Cologne Academy of Art (khm). His work as multimedia performance creator includes "shulamis or the well and the pussycat" at the Target Margin Yiddish Lab, New York, 2012, "Sotto Voce", a multimedia musical-theater project presented in Berlin in 2011, and "Ruhe Sanfte", a musical-visual performance performed at the Israeli Opera, 2005.  Noted video design work includes "City of Glass" at the New Ohio Theater (2016), "Trade Practices" at Here Arts Center (2014), "Uriel Acosta" at the Chocolate factory (2014) and "Don Giovanni" at the Cologne Opera (2010).  Video installation work has been presented at the SVA Gallery in New York, Hellerau Arts Center in Dresden (Germany), Kampo Museum in Kyoto (Japan), and Ein-Harod Museum in Israel. Read more here.
---