TIME OUTSIDE US. 4/1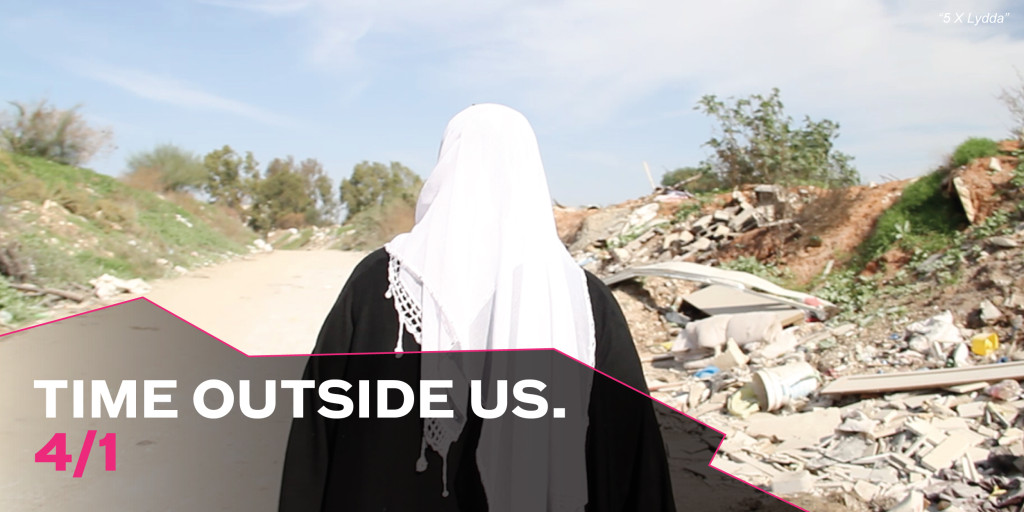 HOW DO WE USE TIME TO CREATE ORDER IN OUR LIVES? 
WEDNESDAY, 4/1
7:30PM
$20 RUN TIME: 75 MIN.
JOIN US FOR AN EVENING OF SUBVERSIVE TEACHINGS AND INNOVATIVE ART AND PERFORMANCES INSPIRED BY ANCIENT JEWISH TEXTS.
The evening will feature:
FILM: "5 x Lydda"
SARAH FRIEDLAND
5 x Lydda is a documentary installation about the 1948 history of the city of Lyd/Lod (formerly Lydda) and how that wartime history permeates the present. Told from the point of view of Palestinians, as well as archival interviews with Israeli soldiers who were present in 1948, the film explores a difficult and overlooked moment in history.
MUSIC/DANCE-THEATER: "THE LAST DYBBUK"
JENNY LEVISON AND JOSH WALETZKY
Jenny Levison and Josh Waletzky will present an excerpt of their new music/dance theater work "The Last Dybbuk," which asks: "How do we know when an ideology's time is up?"
TEACHING: "YESTERDAY AND TODAY"
RUBY NAMDAR
Ruby Namdar will speak about the way we use time to order the chaos around us.
The Theater at the 14th Street Y
344 East 14th Street
New York, NY 10003
---
---
---