OMTA Explains "We Live for Tomorrow"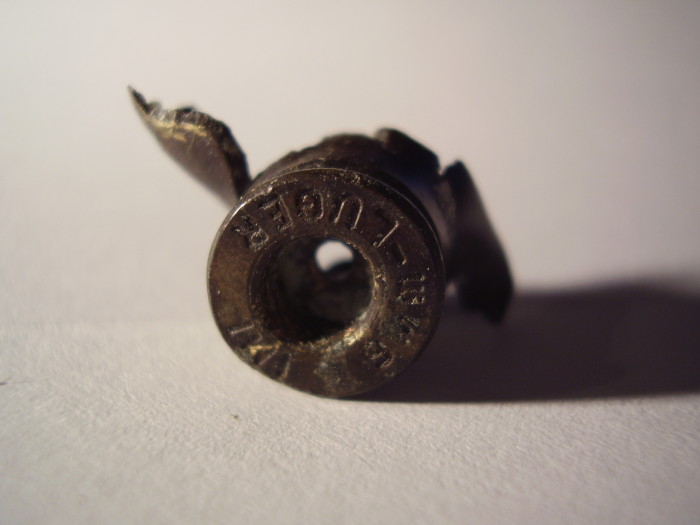 We Live For Tomorrow
A Socially Aware Art Project
OMTA discuss their work in progress, a new visionary playground that will look at how art can be used to heal and transform. See them present this live on March 5th, at SACRED TIME.
---
Tell us about your project.
"It is easier to build strong children than to repair broken men."  Frederick Douglass.
In 2000, Omer, then 20, was hit by a suicide bomber who detonated a 15 pound bomb while embracing Omer from behind. After three weeks of being unconscious he woke up and began his recovery. Over a decade into this process, as preparation for a social art project on the separation wall and in attempt to control his PTSD, he participated in an exchange with Palestinian and Israeli artists in Palestine, where they spoke about their relationships to the conflict and their artistic practices. Through this process, he and his partner Tal Golan learned firsthand the power of engaging people in conflict resolution through art.
With We Live For Tomorrow, we aim to work towards conflict resolution, healing and social transformation by building a functional kids playground with joy rides, based on large-scale replicas of shrapnel (bullets and metal-scraps) removed from Omer's body.
This unordinary connection is done with intention to learn from Omer's experience of trauma and how transformation is the only way to move forward from our personal and global memory of suffering and trauma. It is about acceptance, hope, and healing. This playground will be a place where children play and enjoy themselves, but also engage in meaning and history. Omer kept the shrapnels removed from his body and after years of turning these metal pieces over in his hand they began to resemble merry-go-rounds, slides, and seesaws, thus transformed from objects of violence to objects of play. As the children play on the misshapen rides we create, the energy from their play, and the energy of these structures will be converted into a renewable energy and cause the rides to light up – turning horror into fantasy.
The concept behind the project is the idea that if we take objects that in our minds act as trigger a traumatic response and transform them into something that we engage with regularly, then eventually the trigger will break. The object will then be associated with something better and more positive. We chose to use Omer's personal trigger object which he carries with him on his travels, as a personal example. We will turn the shrapnel that was removed from his body into playground rides. We chose them not only because they triggered Omer's flashbacks, nightmares, and anxiety, but also because sadly this subject is always timely and always relevant, everywhere. It also connects to issues of gun control, 9/11, and the recent cop shootings. Of course, for other people it can be anything else. For example, if you have a community whose trauma was caused by Hurricane Sandy, their triggers can be water, wind, destruction, etc. They might use our study to transform their own objects into a community project that turns a traumatic object into a positive one.
In the course of our artistic research to discover the potential of these objects, visualization is a major part of the process in which we process this idea of transformation. We created videos and images of space travel through mysterious constellations, with the constellations being made up of the shrapnel that is still inside Omer's body. The hundreds of fragmented metallic pieces are clearly seen in the X-rays, and by seeing them we are forced to think about the nature of foreign objects and how our bodies reject them. While exploring these, we also began to think about the concept of re-appropriation.
There are many areas defined as conflict zones worldwide, those that are currently causing at least 1000 violent deaths per year, which is a categorization recognised by the UN. For us, this project deals with more than just conflict, but also healing because dealing with trauma is both a physical and mental journey. We believe that this process of using objects that transforming traumatic objects into positive symbols of change should be studied and replicated and entice social change in different areas worldwide. It is a reminder of fresh starts, new beginnings that arise from accepting history rather than suppressing it. That's our main goal.
How do you see it developing in the future?
We consider our work as socially aware art and we are interested in provoking socially-aware encounters amongst our audience. We believe that even placing one or two of our special joy rides within a regular playground will make a difference and be a strong conversation starter. We plan to start looking for opportunities to do that, before we reach our goal of having an entire playground built from our rides, and while we still examine the visual aspect of it. Working with a city planner and an architect, we will also continue to work to transform our visual ideas and prototypes into a full scale playground. Our goal is to develop a method for re-appropriation of "trigger" objects,  that can be reproducible and sent to conflict zones globally advocating for anti-violence, rehabilitation and peace.
Any new thoughts about time?
As artists who often work with time based media such as video, performance and new media, we often explored time as a subject of art projects. In a series of video installations from 2010-2011 — like Day At Shefer and Time – Space — we tried to force an entire day onto one fragmented image. Since starting the fellowship with LABA, we have been developing a new series of works about time, in which we try to create the illusion of time passing in still images created from hundreds of thousand of hair thin optic fibers animated with wind blown by pre-programmed fans.
Above all, our perception of time has changed. Time is now a process, and because of that it is a great catalyst for change. The concept of transformation as a personal and/or social process that is only possible with time. We are just beginning our exploration of ways to use time in art, as an agent, as a tool for creating socially-aware art.
Which texts that you studied this year so far have most stuck in your mind?
It was Exodus, Chapter 16. This is about the journey taken by those who left Egypt and were wandering in the wilderness of Sinai. These children of Israel express their concerns about God bringing them to the desert only to die from hunger. God then tests their belief with manna, which they are told they can only collect a certain amount of each day and can collect double for the Sabbath.
Our discussion revolved around the judgment about the disobedience of the people, not respecting the order for keeping the Sabbath under these very difficult circumstances. On the one end, these people went through so much suffering in Egypt and find themselves with their families starving to death in the desert. On the other hand, God is providing them with a miracle food and all they have to do is follow instructions.
These people have been traumatized for decades in Egypt and now fear for their lives (and their families). Can they really be judged for disobeying God? Is the sacred time of the Sabbath more important than the struggle of survival? In the text, the children of Israel eat the manna forty years until they come to the borders of the land of Canaan.
This text has a strong connection to our project, sending a message of faith. Belief in miracles can be crucial to moving forward from trauma and pain, personal or collective.
Another relevant aspect of this story is the fact that the children of Israel have been walking through the desert for forty years, enough time to allow a change of generation, the people that will enter the land of Canaan are not the same people that have suffered in Egypt. Our project suggest a new start for the young generation, kids are our hope for a better future, their opinions are not formed yet and their behaviours are not a result of the collective traumas.
---
---
---