CREATING TIME. 2/26
Join us for an evening of subversive teachings and innovative art and performances inspired by ancient Jewish texts.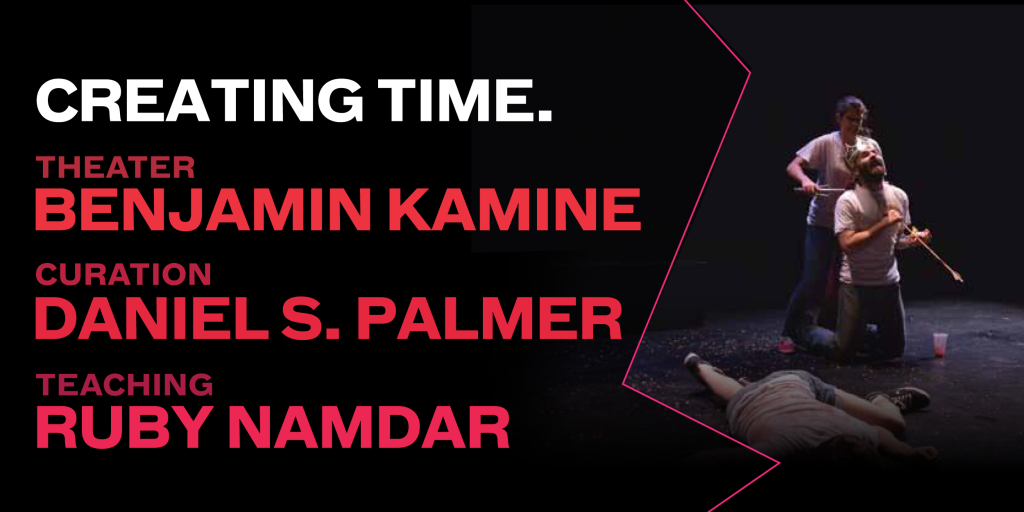 CREATING TIME.
THU 2/26, 7:30pm
Do we make time? Does time make us?
The evening will feature:
THEATER: "Promised Land"
Written by Ari Stess, Directed by Benjamin Kamine
While World War II rages on in Europe, three Jewish students from New Jersey decide to escape familial pressures by train-hopping to the New Mexican frontier to build a new life in the desert.  Before long, news of the Holocaust has scared their parents into joining them and a misunderstanding about nuclear testing forces all three families underground for seventy years.  In 2015, their descendants are discovered, and they emerge into the modern Jewish community, one radically altered by the devastation of the Holocaust and the creation of the State of Israel. With the world watching, how will they engage with what they find?
LECTURE: "Time for Time"
Ruby Namdar will speak about the relationship between the creation of the world and the creation of time.
THE THEATER AT THE 14TH STREET Y
344 EAST 14TH STREET (14TH ST & 1ST AVE)
NEW YORK, NY 10003
---
---
---