MEET FELLOW SHAWN SHAFNER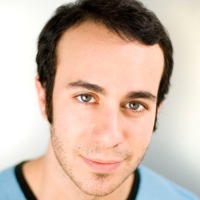 Staff fellow Shawn Shafner is an artist, educator and activist. Founder of The People's Own Organic Power Project, he has been inspiring critical conversations about sustainable sanitation since 2010, from the top of NYC's largest wastewater treatment plant to the floor of the UN. Stage credits include Madison Square Garden, The Culture Project, the Edinburgh International Fringe Festival, and almost a decade making ritual Jewish theater with Storahtelling – Lab/Shul. Public art projects include The Clap and Latch/Attach, created with the support of Fourth Arts Block and the World Policy Institute, and exhibited at Cooper Union's The Model Block. He lives in Brooklyn where he gardens and ferments vegetables–without irony.
LABA PROJECT
Come meet the artist, one-on-one, for an interactive performance that examines whether time can be bottled–or brined. Time marches on, but modern Jews still tell the same stories and eat the same foods our forbearers enjoyed. The Torah's backbone of narrative black fire endures, even as the surrounding white fire bursts forth with new colors and dreams. We are a people deeply practiced in preservation–traditions, culture, even cucumbers. But as any fermentation master will tell you, time and spice can make all the difference. My LABA project is an attempt at capturing and externalizing community members' personal stories through the medium of pickles. Revolving around the seder plate, participants will recall stories of spring (dill) newness, bitter (horseradish) heartache and bloody (beets) sacrifice, encapsulating their experience as a jar of unique, artisan pickles. With our stories literally contained, perhaps we may be able to gain real perspective on our lives.
WORK EXAMPLE
Meet Shawn Shafner, Founder of The POOP Project from Karina Mangu-Ward on Vimeo.
---
---
---