MEET FELLOW LEE SHER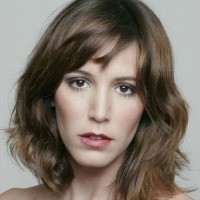 Lee Sher is a choreographer and actress who studied at the acting studio of Nisan Native in Tel Aviv. In 2000, Lee established LeeSaar The Company with Saar Harari. The company received a scholarship from the Mosman Art Gallery in Sydney, Australia, where she wrote and directed the play, "Ester." The play was selected to open the spring season of the City Hall Theater of Tel Aviv and was performed there for two years. Lee moved to New York City with LeeSaar the Company, and was granted residency in the United States for extraordinary achievement in the performing arts. Lee was a NYFA fellow in choreography. Lee worked as physical director, on the Miracle worker revival on Broadway. She is also a Gaga teacher.
LABA PROJECT
Name :(work in process)
Choreographer Lee Sher will create a new work with her company that explores the relationship between rhythm, flesh and beauty. Diving into the development of physical language, the company will perform a three-act dance. Each act will offer new approach to text and its physical connection and interpretation.
WORK EXAMPLE
Princess Crocodile (tech week clip) from saar harari on Vimeo.
---
---
---