Meet Fellow Benjamin Kamine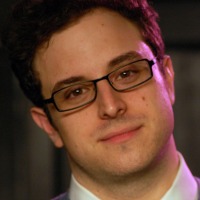 Benjamin Kamine is a stage director and designer based in Manhattan. Recent credits include the world premieres of Happily Ever by Amina Henry (SDC Guest Artist production at Brooklyn College), Job by Thomas Bradshaw (Timeout Critics' Pick, "a jolting treat" – Ben Brantley, New York Times) and a cautionary tail by christopher oscar pena ("brilliantly directed" — New York Times). Other directing credits include the Bring a Weasel and a Pint of Your Own Blood Festival 2014 (co-directed with Christopher Burris), an immersive audio theater piece with Tommy Smith called Nectarine EP, and the all night marathon of Robert Askins' True Bible Tales for the Jewish Plays Project. He has developed work with The New Group, PlayPenn, the Goodman Theatre, The Flea Theater, EST/Youngblood, Barefoot Theatre Company, the Jewish Plays Project, Primary Stages, Ma-Yi Theater, and Brooklyn College, among others.
LABA PROJECT
"The Sinai Project"
Written by Ariel Stess, Directed by Benjamin Kamine
While World War II rages on in Europe, three Jewish students from New Jew Jersey decide to escape family pressures by train-hopping to the New Mexican frontier to build a new life in the desert.  Before long, news of the Holocaust has scared their parents into joining them and a misunderstanding about nuclear testing forces all three families underground for seventy years.  In 2015 they are discovered and exposed online. Forced to emerge, they discover that contemporary Jewish life has been radically altered by the devastation of the Holocaust and the creation of the State of Israel. Choices have to be made as to how they will fit into this new Jewish world order, one that is fundamentally different from what they left behind.
WORK EXAMPLE
---
---
---