2014–2015 LABA FELLOWS
Meet the LABA fellows who joined us for our exploration of TIME.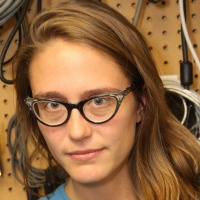 Sarah Friedland received her BA from Sarah Lawrence College and the International School of Film and Television in Cuba and her MFA from the Integrated Media Art Program at Hunter College. Her documentary films and installations are concerned with personal stories that reveal larger histories and intricacies about place and society. Friedland's works with her long time collaborator Esy Casey have screened widely in the US and abroad and have been supported by grants from the Jerome Foundation, the Paul Newman Foundation, the William H. Prusoff Foundation, The Princess Grace Foundation, the Ford Foundation, and the Center for Asian American Media. In 2009, after the debut of her feature documentary Thing With No Name, she was named one of the "Top 10 Independent Filmmakers to Watch" by the Independent Magazine. She is a recipient of the 2014 Paul Robeson award from the Newark Museum for her feature documentary The Rink. Her recent documentaryJeepney (directed by Esy Casey produced by Esy Casey and Sarah Friedland) will be broadcast on PBS in 2015. She is currently working on two projects: Memorials (with Esy Casey), a feature documentary about the way America memorializes its dead; and 5 x Lydda, a documentary video installation. Read her full profile here.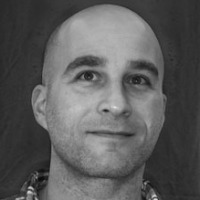 Ben Gantcher's recently completed collection of poems, Snow Farmer, was a finalist in the 2014 Omnidawn Open book contest. His first chapbook, Strings of Math and Custom, was published in 2013 by Beard of Bees Press and is available online as a free PDF. If a Lettuce, his first manuscript of poems, was a finalist in the National Poetry Series and Bright Hill Press contests. His poems have appeared in many journals, including Tin House, Slate, Guernica, and The Brooklyn Rail. He was nominated for a Pushcart Prize, a resident at Ucross and Omi, a correspondent with the Hyde Park Review of Books and a poetry editor of the journal "failbetter." He teaches math, Language Structures and an interdisciplinary writing and visual art course at Saint Ann's School in Brooklyn, NY, where he lives with his wife and three children. Read his full profile here.
Gili Getz was born in Israel to newly-arrived immigrants from Latvia and served as a photojournalist in the Israeli military. In 1997, he received the Kirk Douglas scholarship towards his studies at the American Academy for Dramatic Arts in NYC. He performed in numerous plays in NY, LA and Tennessee. Since 2007 he has directed and acted in The Forgotten Carols, a Christmas play by Michael McClean. Gili was the editor of the Israeli news website Ynet US, and a political activist with OFA, J Street and Citizen Action.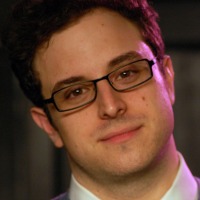 Benjamin Kamine is a stage director and designer based in Manhattan. Recent credits include the world premieres of Happily Ever by Amina Henry (SDC Guest Artist production at Brooklyn College), Job by Thomas Bradshaw (Timeout Critics' Pick, "a jolting treat" – Ben Brantley, New York Times) and a cautionary tail by christopher oscar pena ("brilliantly directed" — New York Times). Other directing credits include the Bring a Weasel and a Pint of Your Own Blood Festival 2014 (co-directed with Christopher Burris), an immersive audio theater piece with Tommy Smith called Nectarine EP, and the all night marathon of Robert Askins' True Bible Tales for the Jewish Plays Project. He has developed work with The New Group, PlayPenn, the Goodman Theatre, The Flea Theater, EST/Youngblood, Barefoot Theatre Company, the Jewish Plays Project, Primary Stages, Ma-Yi Theater, and Brooklyn College, among others. Read his full profile here.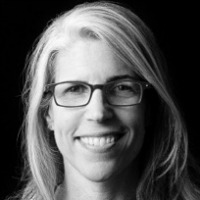 Jenny Levison is a playwright, screenwriter, theater artist, dancer, musician, and social justice activist whose work focuses primarily in the areas of immigrant rights and racial equality, economic justice, disability rights, LGBTQ equality, counter-white nationalism, and progressive Jewish activism. She's been deeply involved in Jewish performance for the past 20 years, starting with Yiddish folk song, and growing to include multi-media Yiddish performance, incorporating dance, theater, film, and video projection. Three notable Jewish works are Shtil, Mayn Corazon—A Yiddish Tango Cabaret, a dance, music, theater work, Don't Kiss Me, I'm in Training, a play with artwork about transgendered surrealist Jewish artist Claude Cahun, and Ezekiel's World, a multi-media stage adaptation of Michael Kovner's graphic novel of the same name. MFA: NYU Dramatic Writing.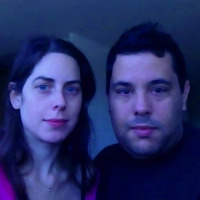 OMTA (founded 2006) represents the artistic collaboration of international new-media artists Tal and Omer Golan. OMTA has exhibited in many countries including continuous representation at the Bloomfield Science Museum in Jerusalem, Tel Aviv Museum of Art, and active participation in New York galleries and features. OMTA are associate members of the Leonardo/International Society for the Arts, Sciences and Technology, a current contributors to university curriculums internationally, and has worked in cooperation with Google and Art-Link (Google, Tel Aviv). The duo specialises in the intersection of fine art and technology through highly visual presentations of interactive media. As forerunners in innovative interdisciplinary art research, OMTA creates artistic displays that encourage viewer participation in order to conduct studies regarding human interaction, digital mediation, and social awareness. Together, Tal and Omer have been influenced by the likes of Rembrandt, Aaron Koblin, and Daniel Rozin. They currently reside in NYC with their beautiful daughter, Zoe Frank. Read their full profile here.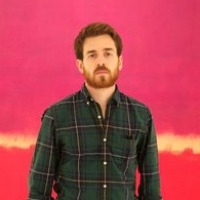 Daniel S. Palmer is currently the Leon Levy Assistant Curator at The Jewish Museum, New York. He is also a doctoral candidate in Art History at the CUNY Graduate Center and was the recipient of the Graduate Center Dissertation Writing Fellowship, a New Jersey Historical Commission grant, the Marlene Park Memorial Fellowship, and was a 2011 Holocaust Educational Foundation Fellow at Northwestern University. He earned his M.Phil in 2012, and a BA with Highest Honors in Art History and English from Rutgers College in 2007. While there, he undertook a Henry Rutgers Honors Thesis on the public art of contemporary British sculptor Andy Goldsworthy and received the Morse Scholarship, as well as Aresty and Bzdak travel grants. Daniel has also has researched 20th century American Art for the Whitney Museum, and has taught the history of art in Paris, York College in Queens, NY, as well as the Spitzer School of Architecture at City College, NY. Read his full profile here.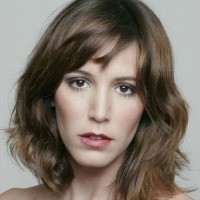 Lee Sher began her acting career at the age of seven, performing on Israeli television. At the age of 15, she was accepted to the High School of Arts in Tel Aviv. Lee joined the Israeli Army at 18, and served in the parachuters unit. Following her Army service, Lee studied at the three-year acting studio of Nisan Native in Tel Aviv. She received scholarships from the American-Israeli Foundation with excellence between the years 1998-2000. In 2000, Lee established LeeSaar The Company with Saar Harari. The Company received a scholarship from the Mosman Art Gallery in Sydney, Australia, where she wrote directed and acted the play, "Ester." The play was performed for two years in Tel Aviv. Lee moved to New York City with LeeSaar the Company, and received the American green card for extraordinary achievement in the performing arts. NYFA fellow in choreography. Lee worked as physical director, on the Miracle worker revival on Broadway. She is a Gaga teacher. Read her full profile here.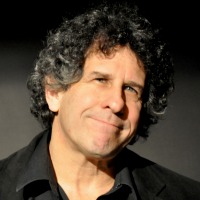 Andy Teirstein is a composer whose work is inspired by the rich and diverse folk roots of modern culture, and has been described by The New York Times and The Village Voice as "magical," "ingenious," and "superbly crafted." A student of Henry Brant, Leonard Bernstein, and Stephen Sondheim, Teirstein has received awards from Meet the Composer, The NEA, The New York Foundation for the Arts, and ASCAP. His eclectic background – which also includes acting (Broadway, TV, and Film) and writing – has led him to successful collaborations across a variety of genres. He expanded his musical background by learning fiddle tunes in Ireland, performing with a Mexican circus, and journeying to Eastern Europe to collect traditional music. Read his full profile here.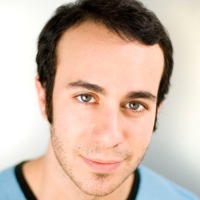 Staff fellow Shawn Shafner is an artist, educator and activist. Founder of The People's Own Organic Power Project, he has been inspiring critical conversations about sustainable sanitation since 2010, from the top of NYC's largest wastewater treatment plant to the floor of the UN. Stage credits include Madison Square Garden, The Culture Project, the Edinburgh International Fringe Festival, and almost a decade making ritual Jewish theater with Storahtelling – Lab/Shul. Public art projects include The Clap and Latch/Attach, created with the support of Fourth Arts Block and the World Policy Institute, and exhibited at Cooper Union's The Model Block. He lives in Brooklyn where he gardens and ferments vegetables–without irony. Read his full profile here.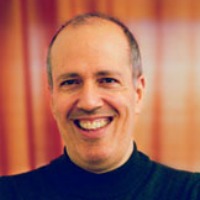 Josh Waletzky is an award-winning documentary filmmaker, born and raised in New York City. He has worked as a director, writer and editor on numerous documentary films about cultural and social themes, beginning as a sound editor on Ibeorgun (1975, the Kuna Indians) and Academy Award-winningHarlan County, U.S.A.(1976, striking coal miners). He directed and edited such films as Image Before My Eyes (1981, Jewish life in pre-Holocaust Poland), Partisans of Vilna (1986, Jewish resistance to the Nazis), Academy Award-nominated Music for the Movies: Bernard Herrmann(1992, Hollywood's greatest film composer), Dashiell Hammett: Detective. Writer. (1999, the inimitable writer-icon), and Sacred Stage: The Mariinsky Theater (2005, the Kirov Ballet and Opera survive into the 21st century). His editing credits include Emmy Award-winning Itzhak Perlman: In the Fiddler's House (1995, world's premiere violinist embraces klezmer music), Peabody Award-winning Revolution! (1997, birth of the United States), A.C.E. Eddie Award-nominated The Endurance: Shackleton's Legendary Antarctic Expedition (2000, the Anglo-Irish explorer), Emmy Award-winning She Says: Women In News (2001, gender and journalism) and The Venetian Dilemma (2004, wonder-city as museum or viable habitat).
Waletzky is a graduate of Harvard College and NYU Film School, where he studied acting and directing with Marketa Kimbrell. He was a script and music consultant to Barbra Streisand on her production of Yentl (1983), and has worked as a director on script development, including the screenplay for Simple Justice (1987, a 1940s Kansas housewife and civil rights pioneer), under a grant from the New York State Council on the Arts.
Waletzky has also been a lifelong force in the field of Yiddish music, and co-produced the Grammy-nominated album of Jewish songs of resistance, Partisans of Vilna(1989). His groundbreaking CD of original Yiddish songs,Crossing the Shadows (2001), was hailed as "a classic of the American-Jewish folk revival".
Learn more about our previous fellows:
2013-2014
2012-2013
2011-2012
---